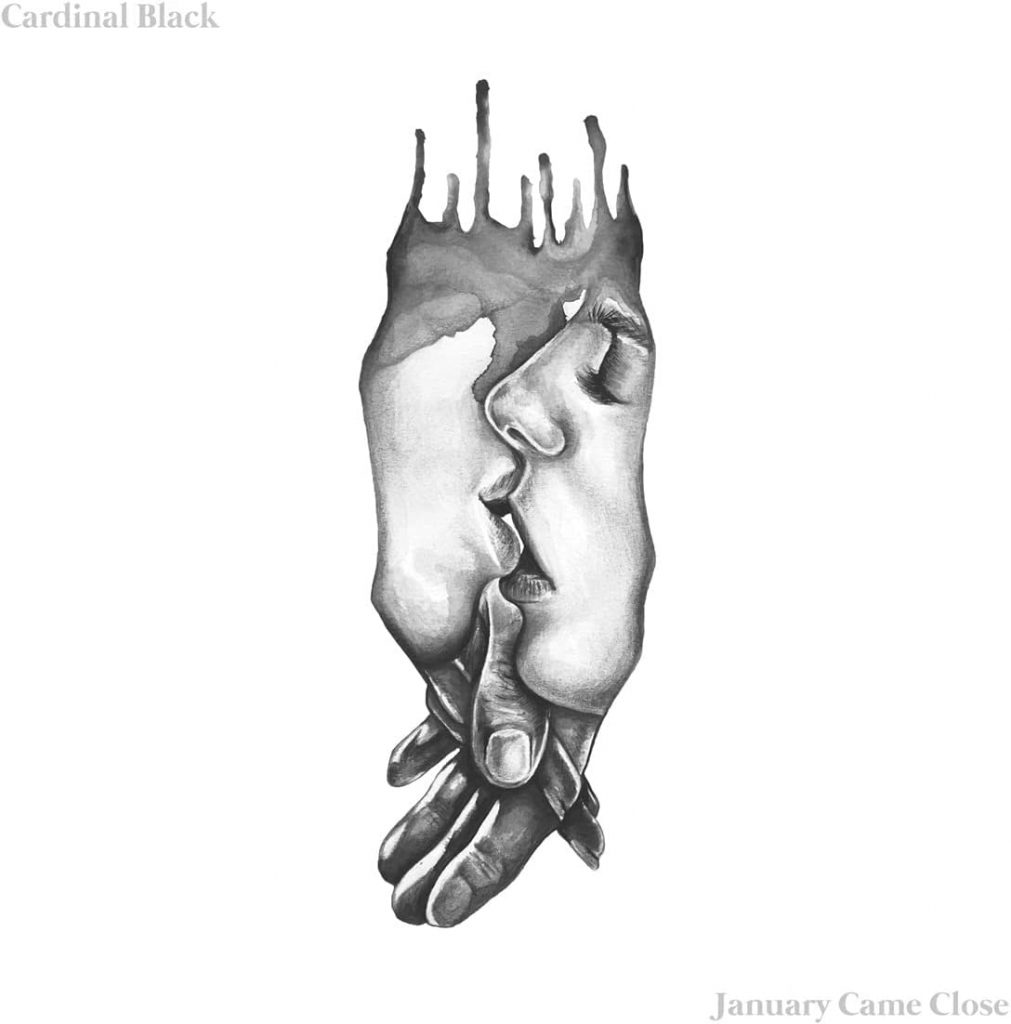 Record Store Day is a day for the people who make up the world of the record store—the staff, the customers, and the artists—to come together and celebrate the unique culture of a record store and the special role they play in their communities. To mark this year's Record Store Day, we spoke to Yamaha artists Steady Holiday, Jamie Lenman, and Chris Buck about their latest releases, to learn about the music, as well as the process of recording and releasing on vinyl.
Cardinal Black – January Came Close
Cardinal Black's debut album January Came Close was released in October, and you've just announced the vinyl release! Can you tell us the story behind the album?
In some ways, January Came Close has been the better part of 12 years in the making! The first iteration of Cardinal Black was the Tom Hollister Trio – or TH3 – back in 2009, a band put together primarily as Tom's university degree project. We played a 'one off' show in Cheltenham only for Steve Winwood to show up and invite us to record at his studio in the Cotswolds. A fairly whirlwind 2 years followed with innumerable shows, festivals, trips to the U.S, etc but one thing led to another and the band split up before we had a chance to record an album but the genesis of many of the tracks on January Came Close date back to that period. It just took us a decade to get around to recording them!
Can you walk us through the journey of creating the album from inspiration to release?
It's hard to really pinpoint a singular inspiration behind the record because it came to fruition over such a prolonged period of time but comparatively, the recording process was extremely quick. We went into the studio straight off the back of a tour with The Struts, very much looking to capture the energy and camaraderie that you generate over the course of a tour and I think that's reflected in the sound of the record. As much as the songs may have been around a while, playing them night in, night out and the excitement of knowing that we were finally committing them to tape gave them a vitality that may not have been there if we weren't fresh out of the back of a van!
Tell us about recording the album.
The album was recorded at 3 studios – Snake Mountain in South Wales, Rockfield in Monmouth, and Abbey Road's Studio 2 and was engineered by Josh Tyrrell, Sam Andrews, and Gordon Davidson. Obviously, Snake Mountain is the odd one out in that list but it's kind of become the band's unofficial home – we frequently write and rehearse there, and subsequently, it felt like a natural progression to record there. It's a relatively new studio but thanks to the decor and the cumulative time we've spent there, it feels like stepping into somewhere that's been there for decades and there's a lot to be said for that when recording a record.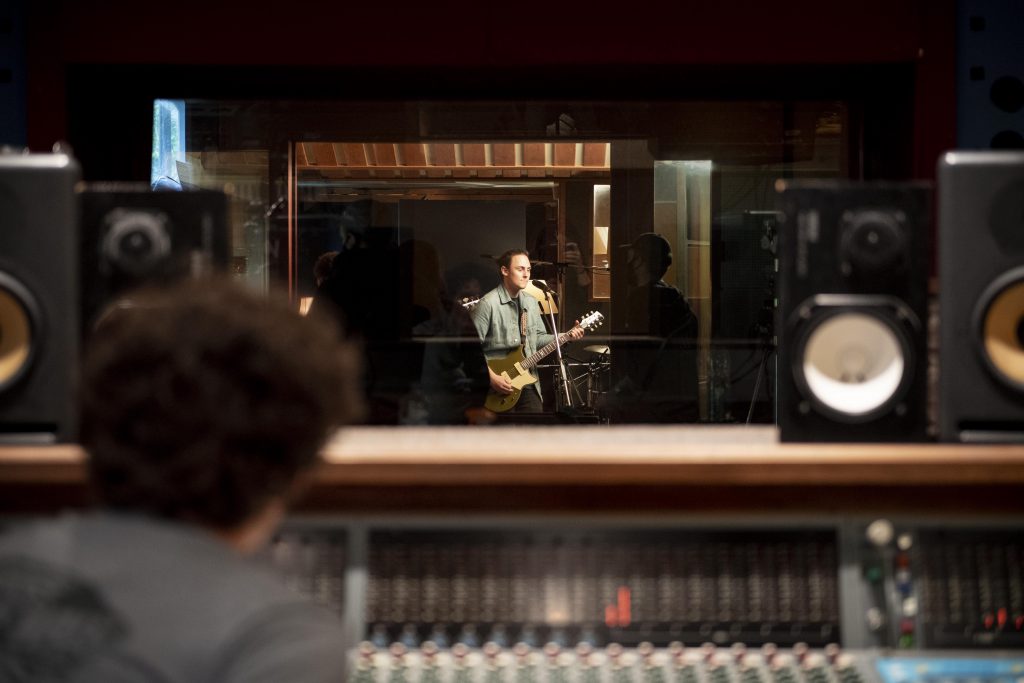 How did you decide on the order of the tracks?
Strangely, I can't recall any big deliberation on the running order of the record; it felt as though it very much shaped itself. There's invariably a degree of discussion within the band on big decisions but we were all pretty much in agreement on the running order of the album from the moment we finished recording. We're so familiar with most of these songs that I think subconsciously, we'd probably all been plotting out its running order for the last decade or so!
Do you have a favourite song? Can you explain why this is your favourite?
Personally, my favourite track on the record is Tied Up in Blue. It's one of the oldest tracks on the album but I still have such vivid, joyous memories of hearing it take shape in a freezing-cold rugby club rehearsal back in 2009. It was only the third song we'd written but I always felt as though we'd inadvertently stumbled upon something special and to not only finally see it on a record but to have the chance to record it live at Abbey Road's Studio 2 seemed like a fitting conclusion to its story, at least for our part. Where it goes from here on is anyone's guess…
How important is vinyl to you as an artist?
Listening back to the album on CD for the first time was a very cool moment but loading up the vinyl test pressings for the first time was an incredibly special experience. There's a weight and gravitas to the vinyl experience that is so much more tactile than arguably any other medium. Maybe it's just its physical size but finally getting the chance to hold the album on vinyl is something that'll stay with me forever!
What goes into releasing an album on vinyl? Can you tell us about the process?
The first step of the vinyl process was having the chance to elaborate on the design of the album sleeve. Lyrics that would have been illegibly small on CD are actually readable on a gatefold vinyl! You also have to make sure that your album's been mastered for vinyl which involves creating side-specific continuous tracks with baked-in track transitions etc. In hindsight, it's a fun process but in the moment, you're so focused on making sure that everything's perfect and you've not overlooked anything, it's a little stressful! It's definitely worth the effort though.
Moving onto you as a music fan, what's your favourite record store and why?
With the proliferation of great record shops in the last few years, it's easy to forget that I grew up only a stone's throw from Spillers Records in Cardiff – legitimately the oldest record shop in the world. I don't get a chance to pop in as much as I'd like but it's a treasure trove and a huge part of musical history. It'd be remiss not to give a shoutout to Hitman Records in Newport as well. Sadly no longer here but in my youth, no Saturday was complete without thumbing through CDs in Hitman and working out what hoodie I was going to buy next!
Purchase January Came Close on vinyl here: https://www.thecardinalblack.com/vinyl
Listen here: