One of the biggest annual events on the music calendar, Record Store Day is when independent record shops around the world come together to celebrate their unique culture. Special vinyl releases are made exclusively for the day and many shops and cities host artist performances and events to mark the occasion. This year, Record Store Day has been a little different, split across three dates: 29th August, 26th September and 24th October.
We've been joining in the celebrations by sharing stories from members of the Yamaha Guitars artist family and showing some love to some great independent record stores on our social channels.
We've reached out to a number of great guitarists and bassists to find out about that one, important record that had a profound effect on them, and to also hear about their favourite record store and why it's special to them. We will be sharing these with you over the next two days to coincide with RSD drop date #3 on Saturday 24th October.
Read on to hear from Yamaha artists Frank Iero, Sean Bonnette, Kat Ayala, Astrid Holz, Craig Dyer, and Lewis Allen about their most treasured records and important record stores.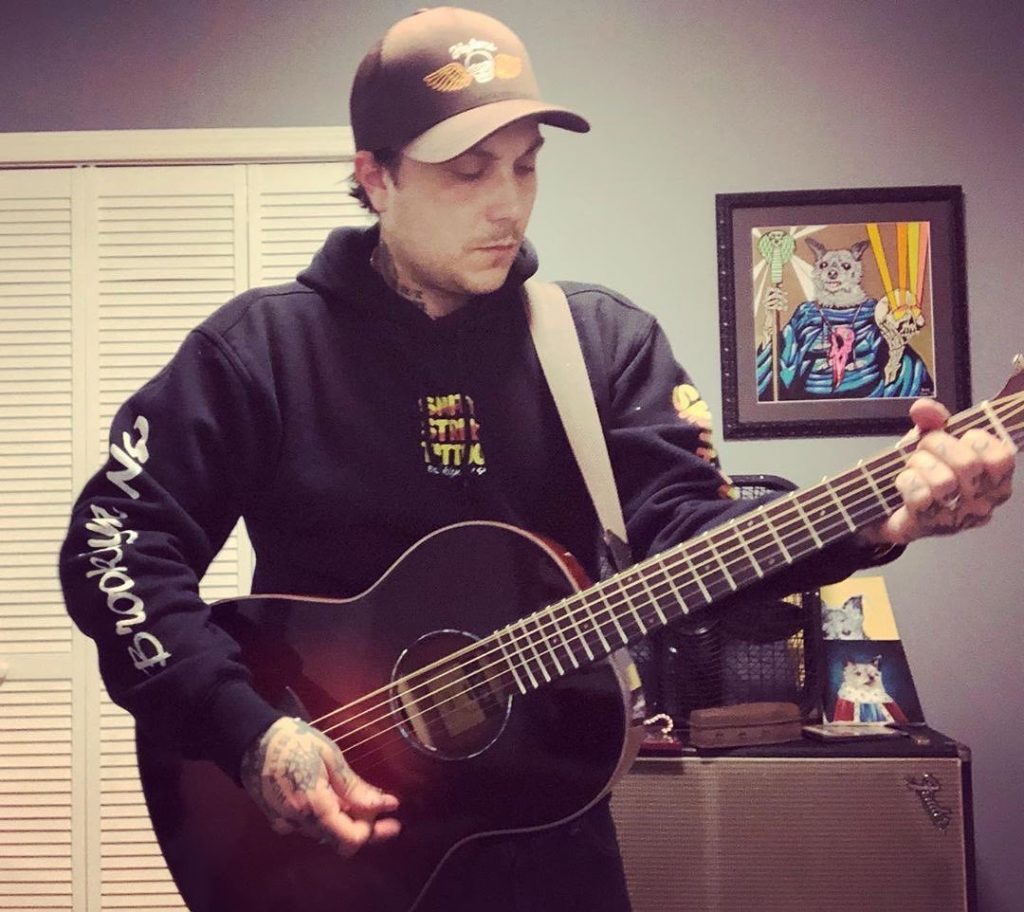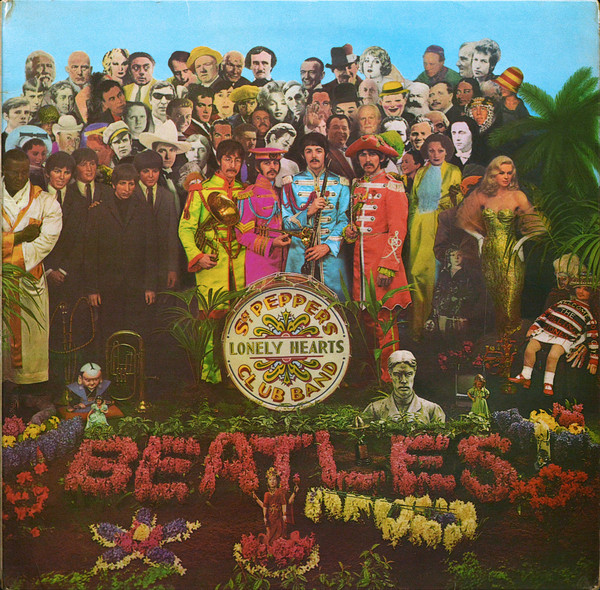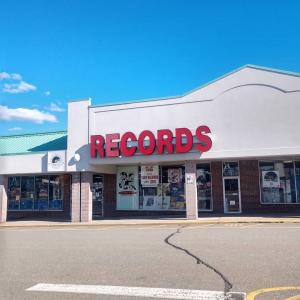 "It's extremely difficult to pin down just one record that had a profound effect on me," says My Chemical Romance guitarist and solo artist Frank Iero, "my life has always been so influenced by and immersed in music. I need to be around it, I crave it, whether that means playing or just listening. I think the earliest memory I have of becoming obsessed with a record and the sound of it was when I was maybe 10, my weekend chore was to clean my dad's cymbals after his Friday and Saturday night gigs. My dad played drums in a blues band, and back then people still smoked in clubs so his cymbals would get super caked and dirty. The upside to this chore was I got to pillage his vinyl collection and I could play whatever record I wanted. 'Sgt. Pepper's Lonely Hearts Club Band' by the Beatles was the first one I gravitated towards. The cover was just so intriguing, there was so much to look at, figure out, and interpret. And then you put it on and your mind was just blown. The sounds coming out of those speakers floored me. I probably listened to that record 3 times a day that summer."
Frank's favorite independent record store is 'Vintage Vinyl' in Fords, NJ. He explains "Their selection is pretty incredible, and I've been fortunate to have been able to do a few instore performances there for different records I've put out over the years. Leathermouth, The Cellabration, and My Chemical Romance all had release day instores there, and everyone at the shop was super rad and accommodating. I really like that shop, I could spend hours rummaging through their selection."
Listen to Sgt. Pepper's Lonely Hearts Club Band' by The Beatles:

Check out Vintage Vinyl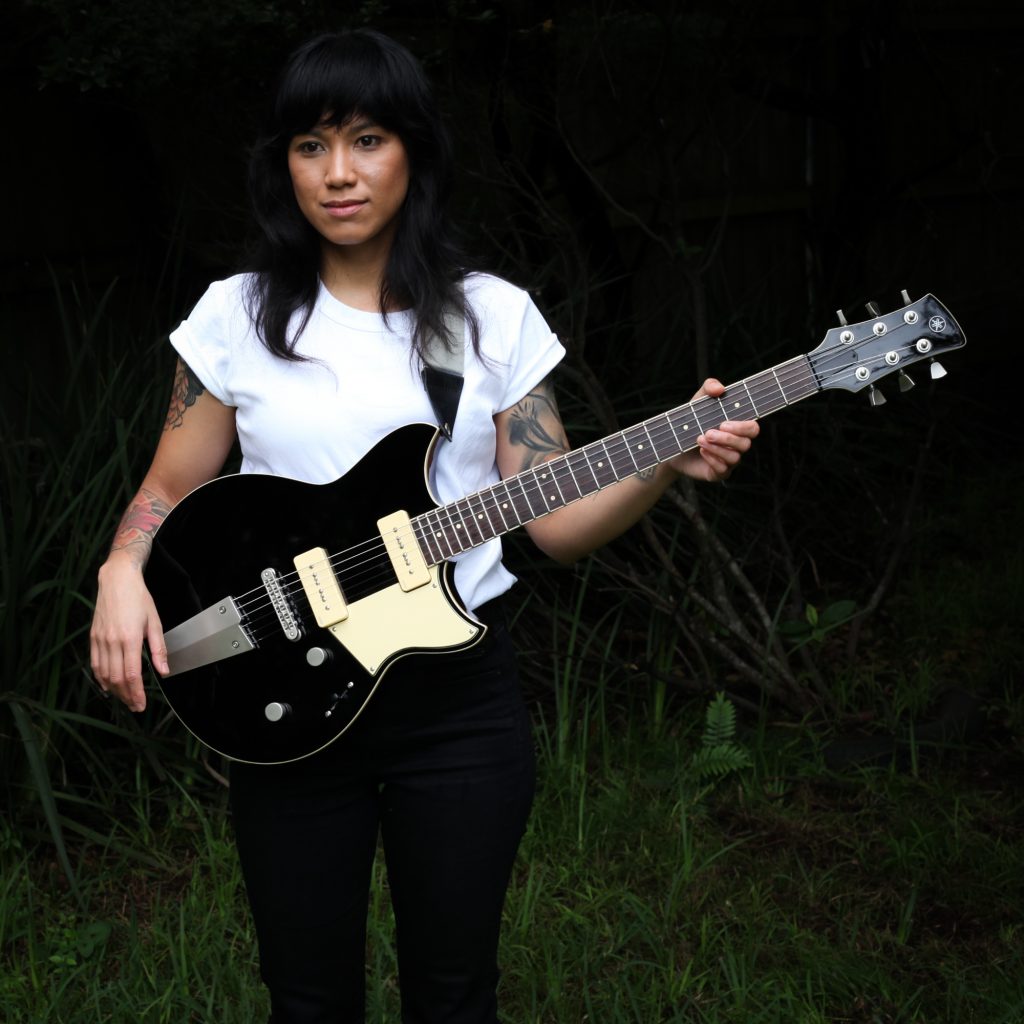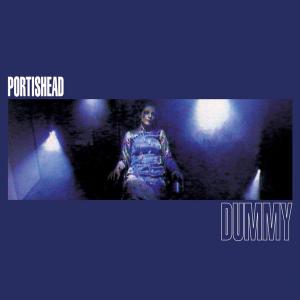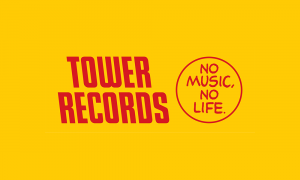 Yamaha artist Kat Ayala (Forces & Fury, Hayley Mary, Vanessa Amorosi) grew up in the Philippines in the 90's. "My favourite record store was Tower Records in Manila, which was an hour flight away from my hometown of Davao City. I only got to go a couple of times a year when I was visiting my mum. I remember spending hours at a time there spinning CDs at the listening stations."
'Dummy' by Portishead is the record which has had the biggest impact on Kat, "it blew my mind at the height of my teen angst (and depression) and was introduced to me by my first best friend at a new high school. Before then I listened to a lot of alternative and grunge, and 'Dummy' was my door into trip hop and electronica. It changed the way I experienced music and perceived the role of guitar."
Listen to 'Dummy' by Portishead: https://music.youtube.com/playlist?list=OLAK5uy_nMft1HP8iD7Wu0f0PfOKfao7…
Watch Kat's Social Riffing Home Jam: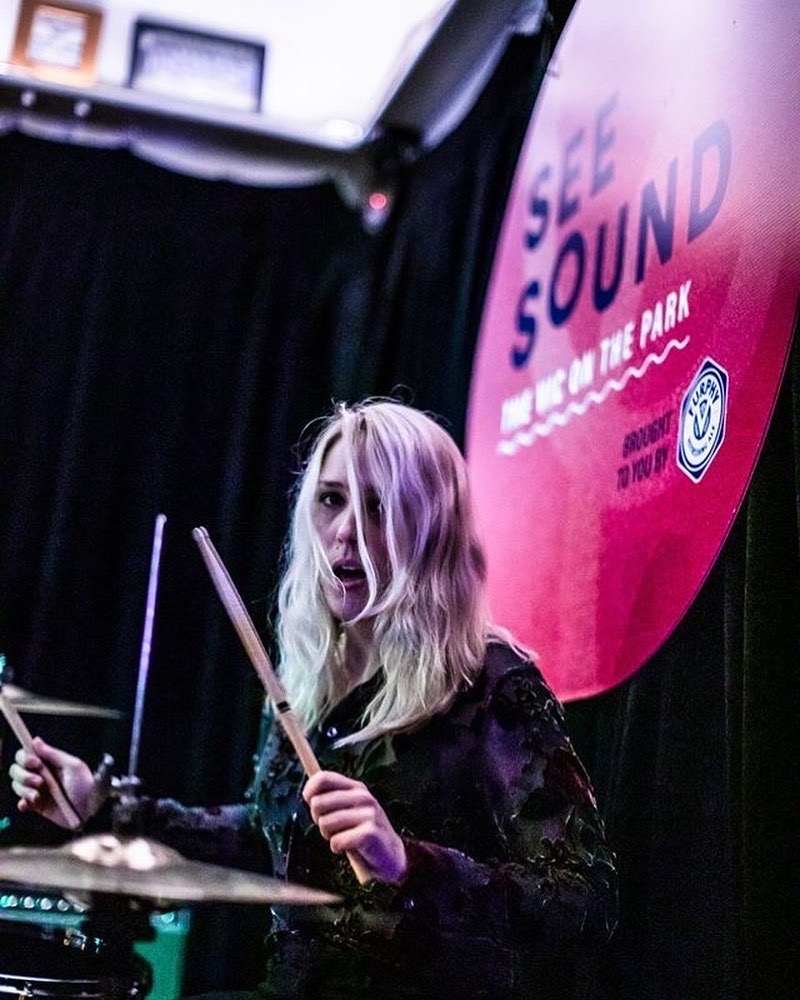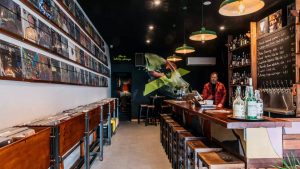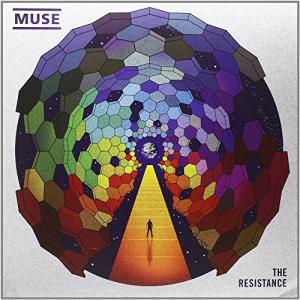 Astrid Holz, Yamaha Drums artist and band mate of Kat Ayala in Forces & Fury, cites 'The Resistance' by Muse as that one important album to her. "I preordered it in a box set because I was obsessed with their music and wanted to support them as much as possible. I didn't even have a record player but holding their music in such a physical form made it feel all the more precious," she explains, "I love the idea that the music is physically etched into the wax. When I finally got to listen to that record, it was like listening to the record for the first time again- it had such a beautiful timbre to it."
Astrid's favourite record store is Cottonmouth Records. Why? "It's cosy and specialises in vinyl and whiskey- what more could you ask for!? It stocks classic albums and also supports local artists."
Listen to 'Resistance' by Muse:

Check out Cottonmouth Records: https://www.cottonmouth-records.com/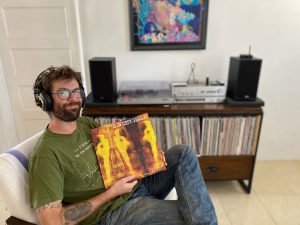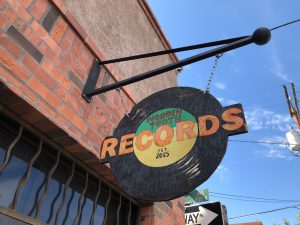 "Sun City Girls are one of my favorite bands" says Sean Bonnette, "they are a genre unto themselves, and a distinct point of pride for Phoenix musicians. Often known for their challenging, anti-musical compositions, SCG's final magic trick was to touch the sublime with the achingly beautiful Funeral Mariachi. Recorded during drummer and lyricist Charles Gocher's final days on Earth, Funeral Mariachi is otherworldly, playful, somber, and really fun to listen to. My favorite tracks are Vine Street Piano, Blue West and the title track, Funeral Mariachi."
Wooden Tooth Records is Sean's favorite record store. "They have a great experimental section with tons of Sun City Girls and other weirdo shit. They always stock Kraftwerk and Nine Inch Nails, and sometimes they let me work there for store credit!"
Listen to 'Funeral Mariachi' by Sun City Girls: https://suncitygirls.bandcamp.com/album/funeral-mariachi
Check out Wooden Tooth Records: https://www.woodentoothrecords.com/
Watch Sean performance of 'People' as part of our Social Riffing series: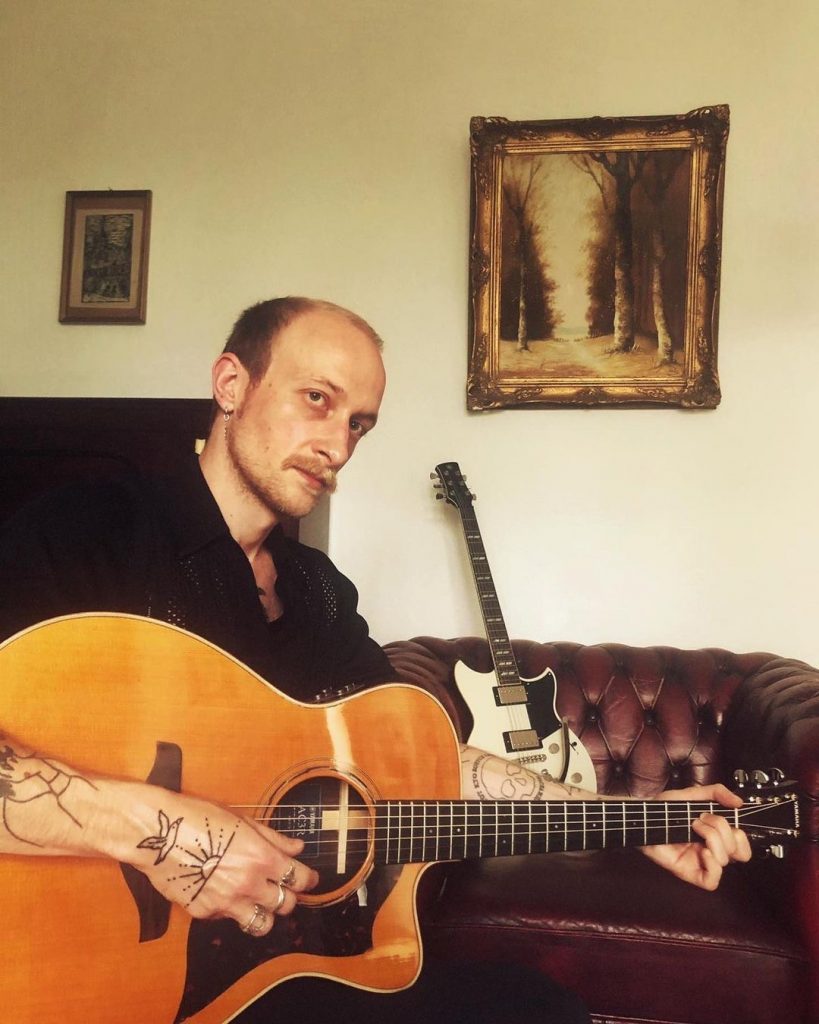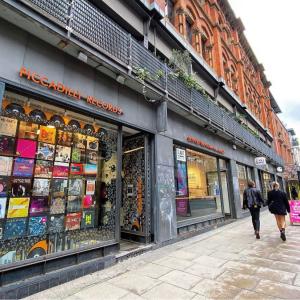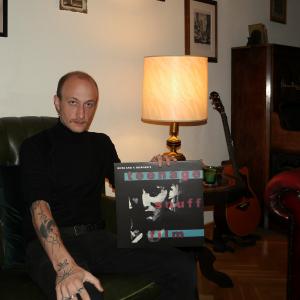 "A record store, a good record store, should be more than just a point of purchase for music" states Craig Dyer, guitarist and vocalist in Underground Youth. He continues "It should be a place of interaction, where you can listen to music, discover music, talk to the staff, flick through record after record, admiring artwork and searching for something new, or something old and forgotten. For me there have been many like this, there are many where I live in Berlin and many Manchester, the city I once called home. A favourite amongst them all is Piccadilly Records, which provides everything that a good record store should."
When asked about the most important record to him, Craig muses "like searching through rack after rack of albums in a record store, you search long and hard for that one record that speaks to you personally in a way that no other does. For me that record is Rowland S. Howard's 'Teenage Snuff Film', a tragically beautiful album that on first listen many, many years ago, changed everything for me."
Listen to 'Teenage Snuff Film' by Rowland S. Howard: https://rowlandshoward.bandcamp.com/album/teenage-snuff-film
Check out Piccadilly Records: https://www.piccadillyrecords.com/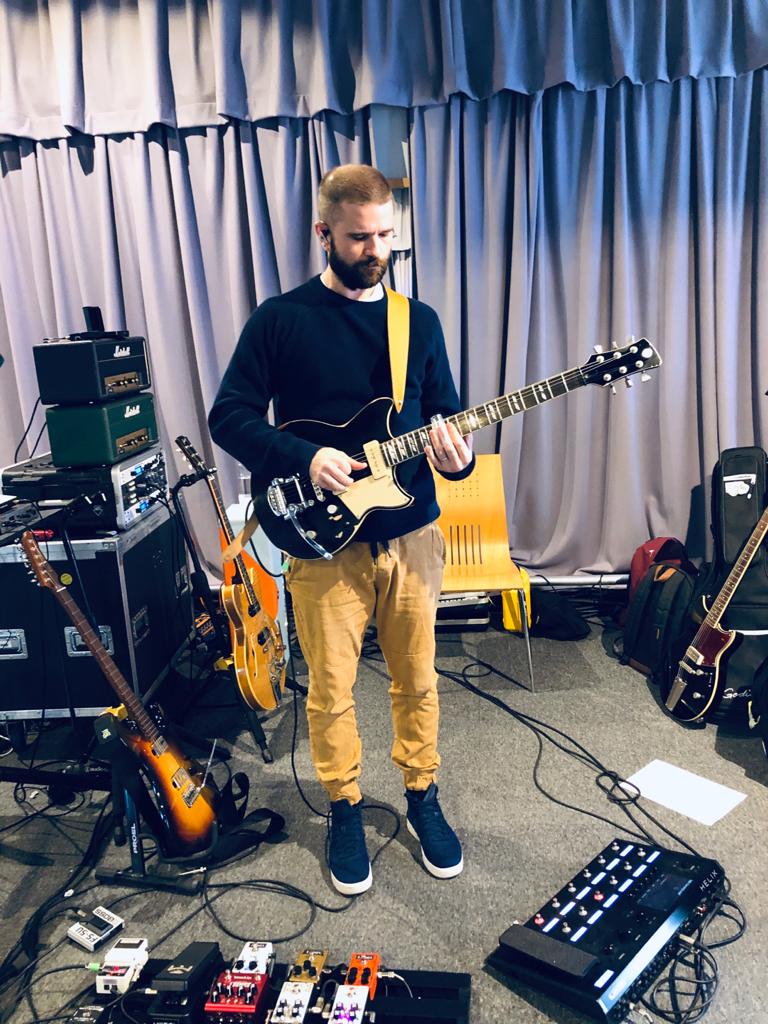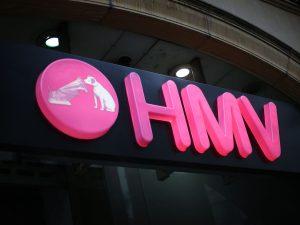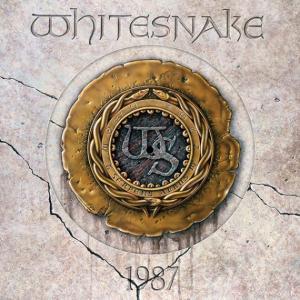 Yamaha artist and Sam Smith guitarist Lewis Allen remembers HMV on Southampton High Street fondly as his favourite record store. "This store is closed down now, but I used to take my pocket money on a Saturday when staying at my nan's house to this store and buy whatever records I could afford. Nirvana 'Nevermind' was one of the first records I bought myself."
On that one important album, Lewis explains "the first record that really took hold of me was 1987 by Whitesnake. The huge wide guitars and soulful melodic solos of John Sykes blew me away. I pretty much learnt all the guitar parts. The album still brings back amazing feelings and the playing is still awesome to revisit."
Listen to '1987' by Whitesnake:

Watch Lewis' Social Riffing performance:
We'd love to hear about your favourite records, and your local record store. Share your stories with us on Instagram or Twitter using the hashtag #RSD20YG.
Catch up on our Record Store Day 2020 Part I & II roundups:
Part I
Part II