One of the biggest annual events on the music calendar, Record Store Day is when independent record shops around the world come together to celebrate their unique culture. Special vinyl releases are made exclusively for the day and many shops and cities host artist performances and events to mark the occasion. This year, due to COVID-19, RSD will be taking place a little differently, split across 3 dates: 29th August, 26th September and 24th October. We're joining in the celebration by sharing stories from members of the Yamaha Guitars artist family and showing some love to some great independent record stores.
We've reached out to a number of great guitarists and bassists to find out about that one, important record that had a profound effect on them, and to also hear about their favourite record store and why it's special to them. We'll be sharing these with you around each of the new RSD record drop dates.
We're kicking things off this month with Yamaha artists Peter Hook, Steady Holiday, Matt Gresham, Mo'Ju, Jamie Lenman and Chris Buck.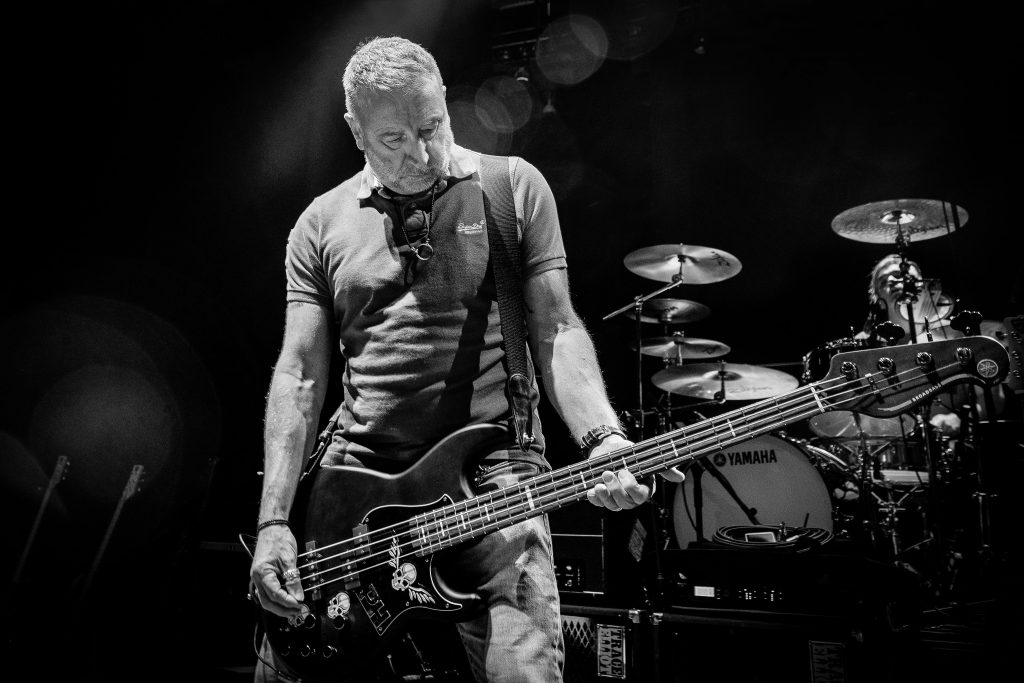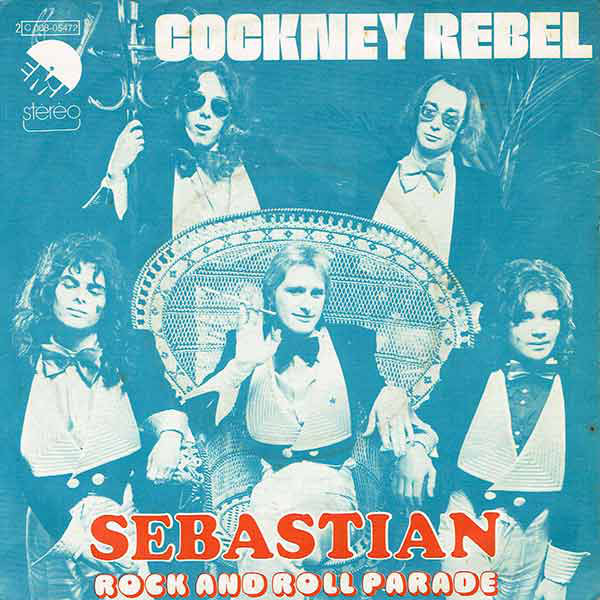 "When I was young you could only buy records from our local department store, which was called Woolworths, and they would be sold to you by one of the old ladies who worked there. Mine was on Regent Road in Salford, near Manchester." Yamaha artist Peter Hook & The Light recalls. "The first record I had that had 'that' profound effect was when I heard 'Sebastian' by Cockney Rebel. It was when I realised there was more to music than pop and heavy metal. I am still a great fan of the band and was actually listening to them this morning as I did my work out! How weird. The LP 'Cockney Rebel and The Human Menagerie' is fantastic even today."
Listen to 'Sebastian' by Cockney Rebel:

Watch our artist spotlight with Peter Hook: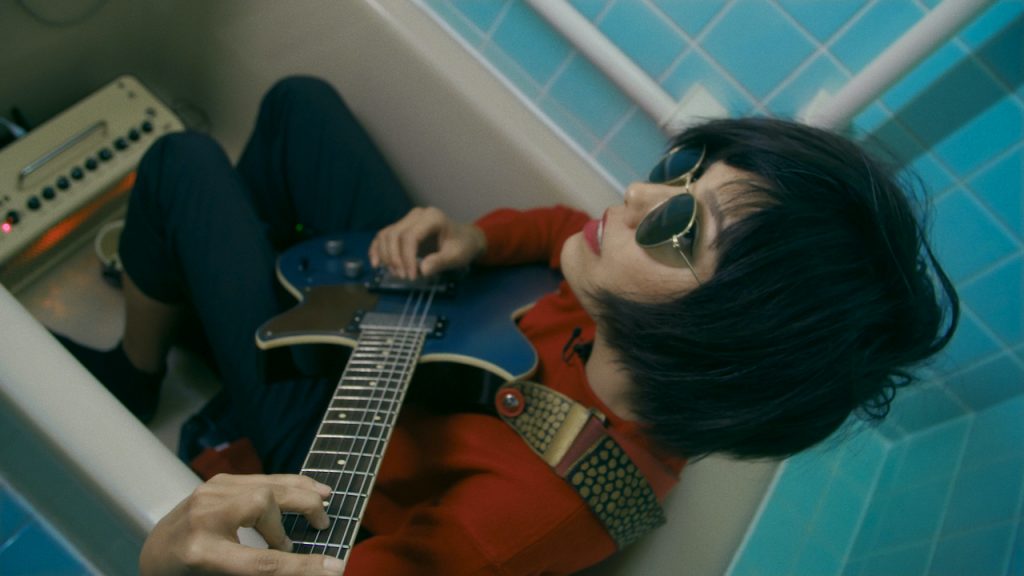 "The Sophtware Slump by Grandaddy was major for me. My first experience with a "concept" record (robot > sentience > depression and alcohol > death)" explains Yamaha artist Steady Holiday aka Dre Babinski, "I had never heard a story told like that before, with so much color and humor and sadness all at once. It planted the seed of songwriting in me long before I had the guts to try."
Dre praises Bionic Records in Buena Park, CA (formerly in Fullerton), as an important record store to her. "It was my neighborhood record shop growing up. I would nervously sneak in there as a late-blooming teenager with no clue what I wanted other than to connect with something. The majority of the inventory is punk/metal/hardcore and I was none of the above, so I appreciated how succinct the sections of remaining genres were. My first sweaty trip there, I came back with albums by Social Distortion, Pink Floyd, Glassjaw (wow), and The Clash. I was figuring it out. Bionic is doing online sales only during covid, but have otherwise kept their doors open since 1988. Respect!"
Listen to 'The Sophtware Slump' by Grandaddy
Check out Bionic Records: bionicrecordsoc.com (Image: paradigmzine.com)
Watch Steady Holiday explore Tokyo and visit the Yamaha Guitars factory in Hamamatsu :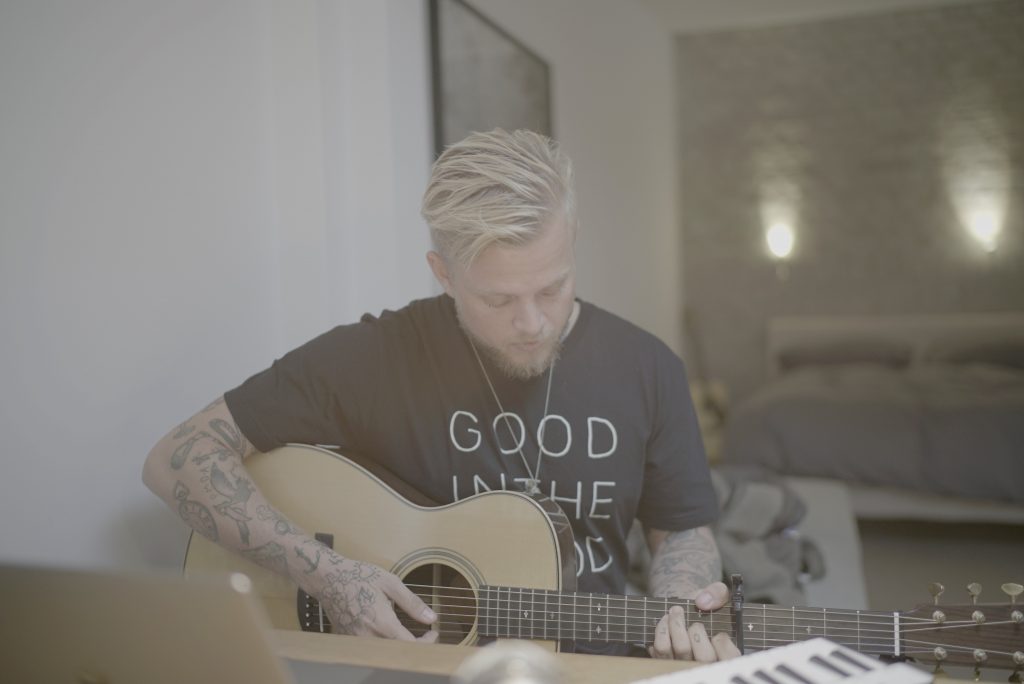 Artist: Matt Gresham
Plays: Yamaha L Series and NTX Series
Record Store: Mills Records, Fremantle
Record: 'Graceland' by Paul Simon
"Mills Records in Fremantle, they are strictly about the music, not the fashion which is something super rare these days and profoundly beautiful" Australian singer songwriter Matt Gresham on his favourite record store.
Matt cites 'Graceland' by Paul Simon as the record that had a profound effect on him. "Paul had a way of connecting cultures sonically and spiritually and articulating it perfectly he did this and still does better than anyone in my humble opinion."
Listen to 'Graceland' by Paul Simon:

Check out Mills Records: https://www.mills.com.au/ (Image James Whineray)
Enjoy this performance from Matt Gresham of his song 'Home':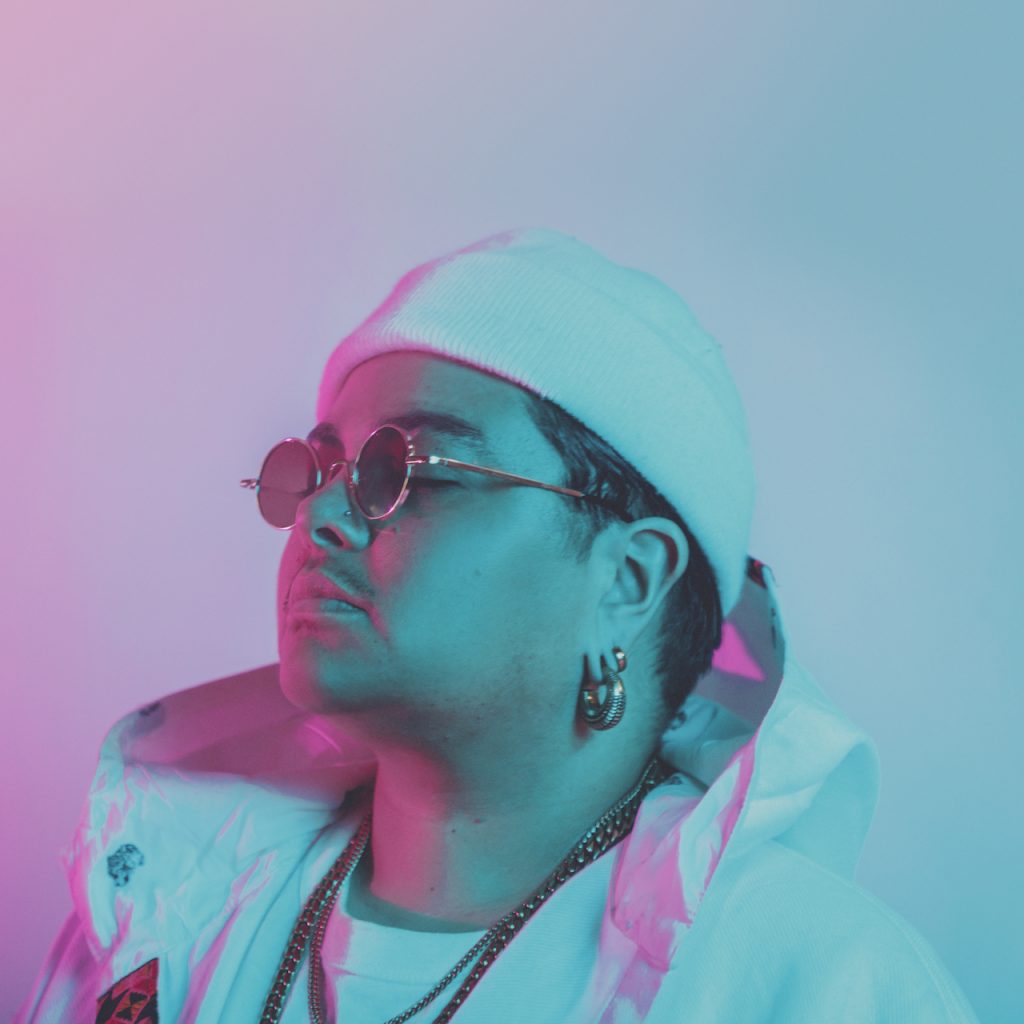 "I have a few go to record stores for different things so that's a tricky question," says ARIA Award-nominated Australian musician Mo'Ju, "but I think ultimately the title of FAVOURITE record store has to go to Northside Records. Why? Because it's more than a record store. It's a community hub, it's a family and it's an institution. Everyone knows Chris. He's the Uncle of Funk. Northside is the kind of place that you drop by and you hang out. You listen to records, chat about music, discover new things that are happening and sometimes you even see live shows or catch an album preview. There is a real mutual respect and love between Northside and the local music scene. It's very special place. (Other notable mentions go to Plug 7, Rocksteady and Happy Valley)."
On a record that had a profound effect on her, Mo'Ju muses "I'm a musician so I live and breathe music. There are so many albums that have profoundly impacted on me. Even just in the last few years, let alone my whole life. I guess to narrow it down, I would say the last album that moved me on really deep level and ALSO completely shifted my perspective and approach to making music… would have to be 'Blonde' by Frank Ocean. Which was pretty hard to come by on wax! You just had to be lucky. But the album blew my mind when I heard it. It was such a bold move for something so highly anticipated. The songwriting is stunning and the production was completely unique and unexpected. In my opinion, there's few contemporary artists that have had such a huge impact on popular music in recent times as Frank Ocean has."
Listen to 'Blonde' by Frank Ocean:

Check out Northside Records: (Image Northside Records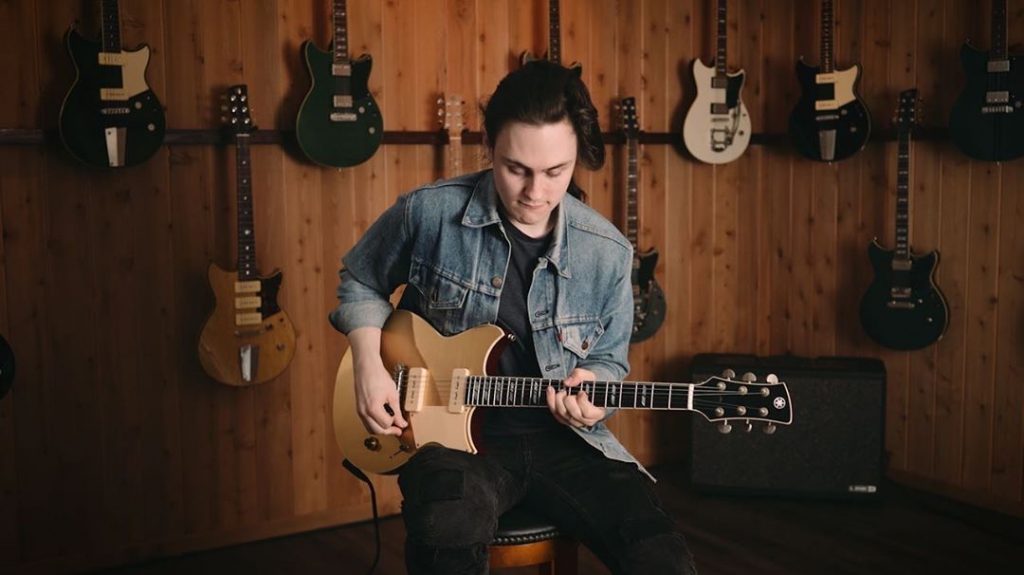 "Being Welsh, the obvious choice for a favourite record store would be the brilliant Spillers Records in Cardiff which can proudly boast of being the 'oldest record shop in the world'", explains Yamaha artist and blues rock guitarist Chris Buck, "but growing up, my musical Mecca was undoubtedly Hitman Records on Commercial Street in Newport. Sadly, it's long-gone but I can vividly remember the excitement associated with a 'trip to town', armed with my pocket money, to buy a new record and, if I was feeling flush, maybe a hoodie!"
The record that had a big impact on Chris was The Offspring's Conspiracy of One, "Still to this day, I can sing word-perfectly front to back. It was one of the first records that I appreciated as a whole and as an aspiring guitar player that lived exclusively on a diet of power chords, took great pleasure in learning inside out. There's an energy to that record which is incredibly infectious, and I'll always appreciate on a deeper level than just being a blast from the past."
Listen to 'Conspiracy of One' by The Offspring: https://music.youtube.com/playlist?list=OLAK5uy_mBiWC9LfzuFHVmY6sFVSNYy8…
Check out Rock Box: https://rockbox.co.uk (Image Vinylhub)
Watch Chris Buck discuss his custom Yamaha Revstar: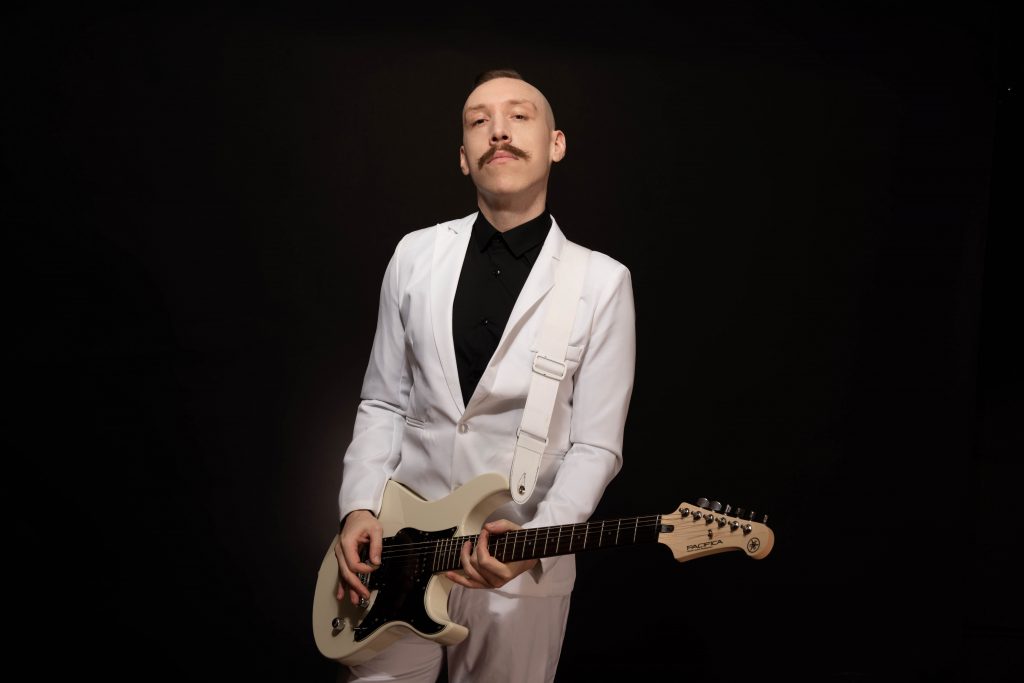 "My favourite record store, and one that I'm always banging on about, is the Rock Box in Camberley, where I grew up" says solo artist and Reuben singer, guitarist and songwriter
Jamie Lenman. "It was this tiny shop that sold exclusively guitar music, and always for much cheaper than HMV or Our Price, so it was a godsend for a teenager. It was covered in cool posters and they had a big board with all these tempting extras like embroidered patches and picture discs. Most importantly, they had a huge second-hand section with CDs for just a fiver, unbelievable. I remember the day I went in there and found all three of my band's albums in the secondhand section – That was when I knew we'd made it."
That important record for Jamie is Queen's Greatest Hits. "It sounds like a cop-out to choose a compilation but Queen's 'Greatest Hits' changed my life, and more than that, it's a record I associate with Yamaha because I discovered it at the same time I got my first electric guitar, which was an old RGX. The sheer breadth of music on that album is unbelievable – it's got all you need to know in just under an hour. I bought a bootleg cassette copy from a market stall in Bulgaria and listened to it till it snapped. It was so dodgy that 'Crazy Little Thing Called Love' stopped dead at the end of side one and carried on from the same spot at the start of side two! I wish I still had that tape."
Listen to 'Greatest Hits' by Queen:

Check out Rock Box: https://rockbox.co.uk (Image Vinylhub)
Enjoy this performance of "Summer of Discontent" from Jamie Lenman:
We'd love to hear about your favourite records, and your local record store. Share your stories with us on Instagram or Twitter using the hashtag #RSD20YG.