One of the biggest annual events on the music calendar, Record Store Day is when independent record shops around the world come together to celebrate their unique culture. Special vinyl releases are made exclusively for the day and many shops and cities host artist performances and events to mark the occasion. This year, due to COVID-19, RSD is taking place a little differently, split across 3 dates: 29th August, 26th September and 24th October. We're joining in the celebration by sharing stories from members of the Yamaha Guitars artist family and showing some love to some great independent record stores.
We've reached out to a number of great guitarists and bassists to find out about that one, important record that had a profound effect on them, and to also hear about their favourite record store and why it's special to them. We'll be sharing these with you around each of the new RSD record drop dates.
Read on to hear from Yamaha artists Dave Catching, Jeff Schroder, Amy Shark, Laura Carbone, Anthony Liddell, Brenna Red and Kim Churchill about their most treasured records and important record stores.
Artist: Dave Catching
Plays: Yamaha SA-70, AES1500, and LJ26
Record: 'Here Comes the Warm Jets' by Brian Eno
Record Store: The Hoodoo Yucca Valley, Joshua Tree.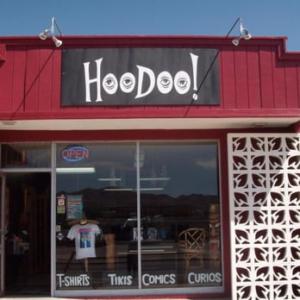 When speaking with Yamaha artist Dave Catching (Rancho De La Luna, earthlings?, Mojave Lords , Gnarltones, Desert Sessions, Pink Slip), he expresses his love and gratitude to the record store culture and staff. "There are so many fantastic independent record stores around the world, it's difficult to pick just one, they all have their particular charm and specialties. Independent record store owners and workers are highly involved with music and participate with the highest level of love and expertise, more like a family than a business. It's a must, and a much-anticipated stop for musicians and road crew to check out local independent record stores while on tour, they're where everyone goes before soundcheck! Some of the most fun, and important shows on tour are in-stores, performed at the local independent record stores. In addition to being able to scour the crates of vinyl and DVDs etc. pre show, you meet the people that recommend your albums to friends and clientele, and the intimate setting puts you up close and personal with fans for performances and record signings that contribute to a rare bonding experience for all involved. A favorite independent record store for me is HOODOO in Yucca Valley. They stock lots of local bands, as well as all the best new music, and classic used records as well. They also have a broad selection of tiki, t-shirts, curios and comics. The owners are the coolest, they're extremely knowledgeable about all music, and as friendly and helpful as can be. I highly encourage a stop into Hoodoo when visiting the Joshua Tree area – now, more than ever it's extremely important to support the independent record stores that provide such a valuable service for local music lovers."
On that one influential record for Dave, he struggles to narrow it down to just one, "it's almost impossible…, from the first record I bought 'Snoopy Versus the Red Baron' by The Royal Guardsmen, to my first pressed record by one of my bands, Modifiers 'Roweena', but the record I cite the most often is 'Here Comes the Warm Jets' by ENO. I first bought it in 1977. I was into all kinds of music thanks to my family's expansive, unique taste in music, and had just been exposed to punk rock: The Ramones, Sex Pistols, The Stooges etc., and I loved Roxy Music, especially ENO'S synthesizer/sound manipulations.
I saw 'Here Come the Warm Jets', loved the cover, and couldn't wait to get it home. The songs transversed the musical spectrum with all manner of sonic soundscapes that enthralled my aural sensory receptors. To this day when listening, I still hear things I've failed to hear in thousands of listens. It inspired me as a musician, engineer, songwriter and producer, and still sounds as fresh and contemporary as it did that day in June of 1977 that I first laid the needle on its vinyl."
Image: Brandy Lee Dyess
Listen to 'Here Comes the Warm Jets' by Brian Eno: https://soundcloud.com/brian-eno-official/sets/here-come-the-warm-jets
Check out The Hoodoo Yucca Valley: https://www.instagram.com/the_hoodoo_yv/
Enjoy this Artist Insight feature with Dave Catching:
Artist: Amy Shark
Plays: Yamaha Revstar RS502T, CSF3M, A5
Record: 'Jagged Little Pill' by Alanis Morissette
Record Store: Rocking Horse Records, Brisbane.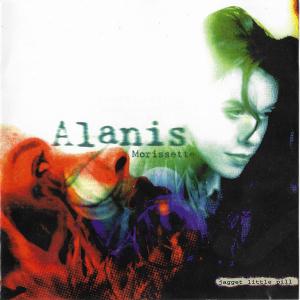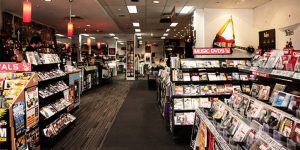 For Australian singer-songwriter Amy Shark, 'Jagged Little Pill' by Alanis Morissette is the record that has had the greatest impact, "Just incredible feels from melody to lyrics, and reminds me of a great time in music", she shares.
Amy highlights Rocking Horse Records in Brisbane as the one standout record store for her, "it was the spot to pick up tickets before concerts and it just has a great vibe."
Listen to 'Jagged Little Pill' by Alanis Morissette: https://soundcloud.com/alanismorissette/sets/jagged-little-pill-25th
Check out Rocking Horse Records: https://www.rockinghorse.net/ (Image: The Weekend Edition)
Watch Amy Shark perform with her Yamaha CSF3M guitar: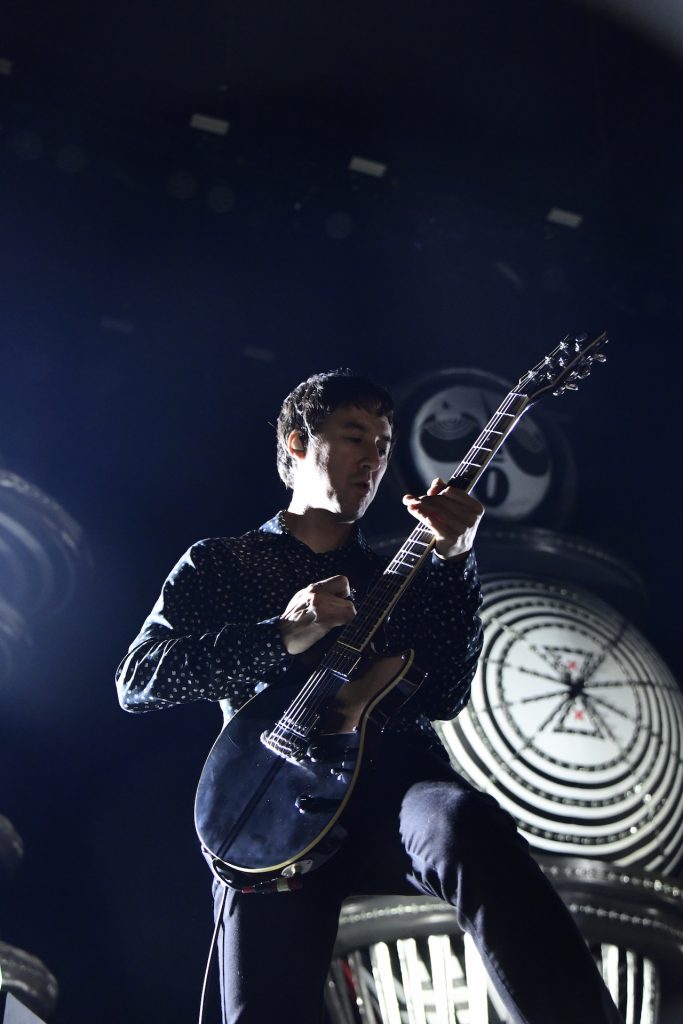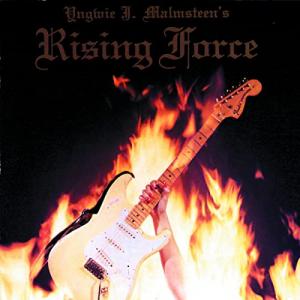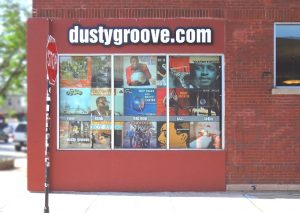 "Although I just moved back to Los Angeles, Dusty Groove in Chicago remains my favorite independent record store in the country," explains Smashing Pumpkins and Night Dreamer guitarist Jeff Schroeder, "the staff are friendly and knowledgeable, and the selection of vinyl is second to none. All sections are well stocked and maintained, but the main reason I go to Dusty Groove is for the jazz section, I haven't been to many records stores in the world that have a better maintained and curated jazz section than Dusty Groove. An added benefit is that it's located in the Ukrainian Village, which is a great area to spend a day eating, drinking coffee, and all other sorts of activities."
Jeff cites Yngwie Malmsteen's solo debut, 'Rising Force' as the record that had a profound effect on him, "it blows me away every time I hear it, which is very often. I still own my original vinyl copy from the eighties. The playing on this album—like all Malmsteen albums, to be honest—is utterly unique, intense, and inspired. When I hear this album, I think about how he created his own space within the musical landscape of time and did it all by the time he was 19 or 20 years old. I've listened to this album hundreds of times and I'm still trying my best to comprehend all that is taking place in the playing and the tone."
Listen to 'Rising Force' by Yngwie Malmsteen:

Check out Dusty Groove: https://www.dustygroove.com/
Take a look back at our Artist Profile video with Jeff Schroeder: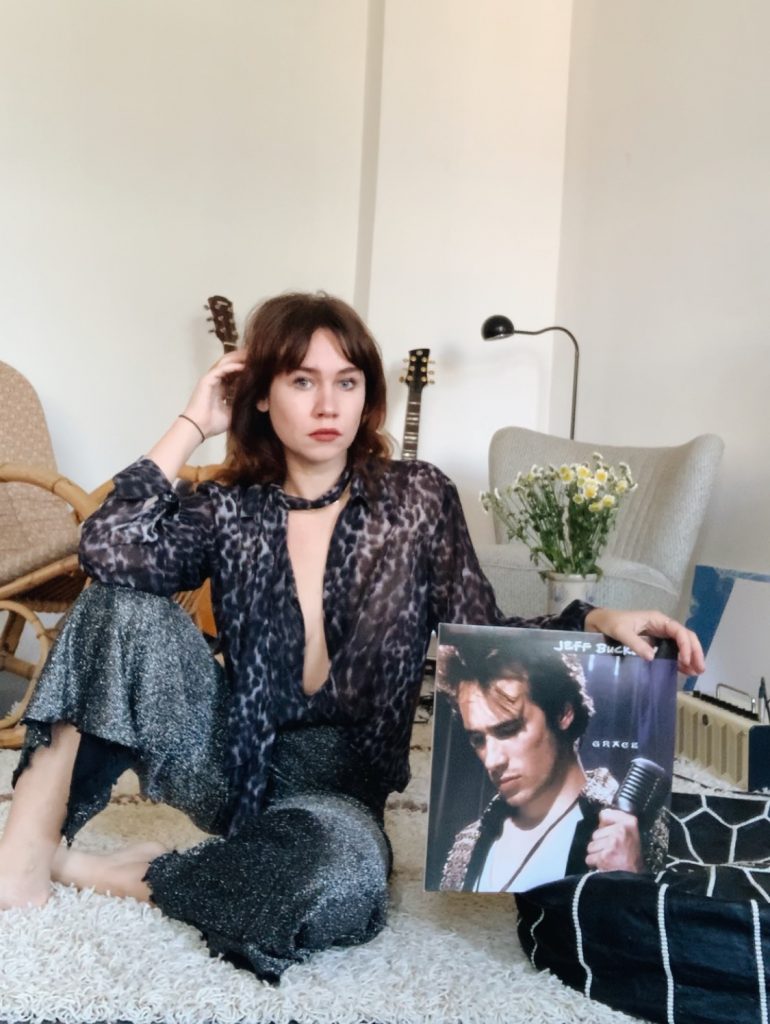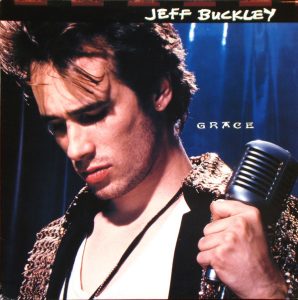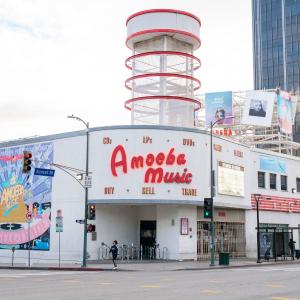 Recording artist from Berlin, Laura Carbone highlights Amoeba Hollywood as her favourite record store, she explains "I remember walking into these halls the first time ever in spring 2017. In a way it felt holy, a sanctuary filled with so much music coming from the soul. The store is so huge and gives shelter to a very diverse and detailed curated collection where every heart will find what they are looking for. Amoeba became a part of my rite each time I had to say 'goodbye' to Los Angeles. I went there, a place that felt like a home away from home, a place warm and full of loving energy. And each time I took a record that means a lot to me home with me."
'Grace' by Jeff Buckley is the record which has had a profound effect on Laura. "A record that means the world to me, that touches me, nurtures and inspires me – from the aura into each vein and bone – to me this is holy. I wished I had the chance to meet Jeff for a wine or two, telling him how much his art has shaped the way I understand, compose and feel music.
I bought this record at Amoeba Hollywood on my first visit in 2017.
If I have the chance to visit their new store in the future, I'll take Jeff Buckley's 'Live at Sin-é' at home with me. First of all, I wish for your favourite record store to survive this crisis and for you to support your favourite one in your very own way."
Listen to 'Grace' by Jeff Buckley:
Check out Amoeba: https://www.amoeba.com/ (Image: Vulture.com)
Enjoy our Artist Insight feature with Laura Carbone: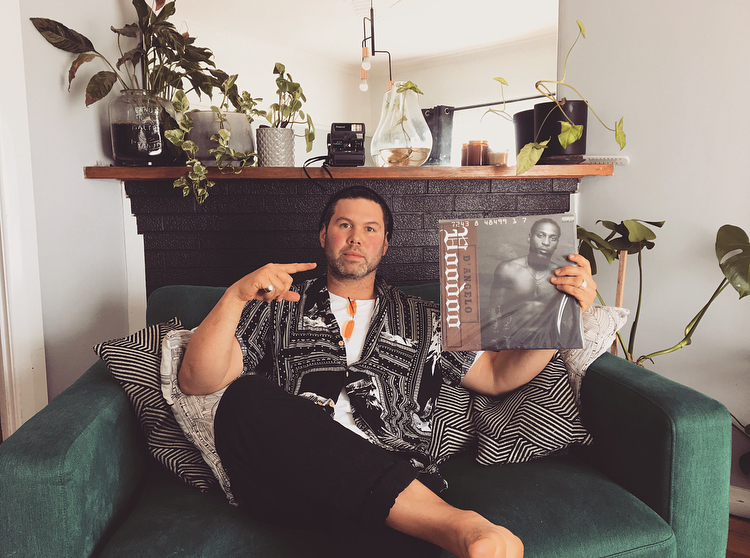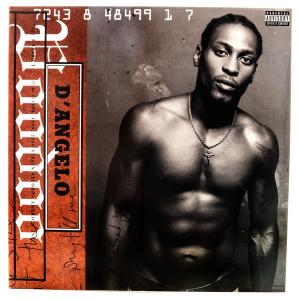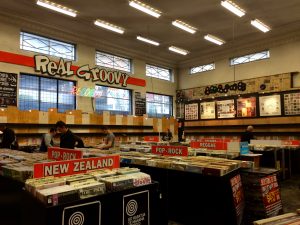 Yamaha artist, bassist Anthony Liddell's favourite record store is Real Groovy Records in Auckland, New Zealand. "I remember the first time I walked through the door I hadn't seen a record store like it before as I'd grown up in a small seaside town. I would spend most my weekends and evenings there digging for records, everything from punk, metal to R'n'B and electronic music. They also had an amazing range of magazines that I'd flick through for hours! A good friend and housemate who worked there would bring home the freshest shit every night, and we would study the covers and artwork as we listened to them. So many good times! I also played a couple of in-stores there in my younger years too."
On an important record, BB player Anthony praises 'Voodoo' by D'Angelo, he shares "at a time when I was listening to LOTS of heavy music, hearing this album for the first time was a game changer! From the first groove it took me to another world. It blew my mind! The interplay between Questlove, Pino and Charlie gave me goosebumps and still does to this day. D'Angelo's vocal stacks on this album are phenomenal too. I'm always hearing new things every time I listen to it and I've listened to it countless times. I feel like it had the spirit of Donny, Jimi and Prince. AMAZING ALBUM!"
Listen to 'Voodoo' by D'Angelo:
Check out Real Groovy Records: https://realgroovy.co.nz/ (Image: Six Bones)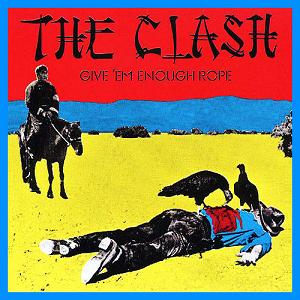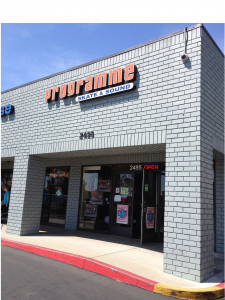 "The Clash's album 'Give 'Em Enough Rope' gives shape to a lot of my song writing, starting from when I was just a young punk," explains The Last Gang guitarist and frontwoman Brenna Red, "plus it's my 'woobie', when everything around me feels like a chaotic mess, it brings me back to center."
Brenna's favourite record store is 'Programme Skate & Sound' in Orange County. The Revstar artist explains "it has become an Orange County staple, not only for music fans, but for local bands. It's co-owned by Efrem Schulz (Death By Stereo) and before Covid, they would have the most epic shows. Local bands and touring acts would cram into the small floor and tear it up! Super DIY."
Listen to 'Give 'Em Enough Rope' by The Clash:
Check out Programme Skate & Sound: https://m.facebook.com/programmehq/ (Image: Programme Skate & Sound)
Watch our IWD '20 feature with Brenna Red:
Image: @negativespacemedia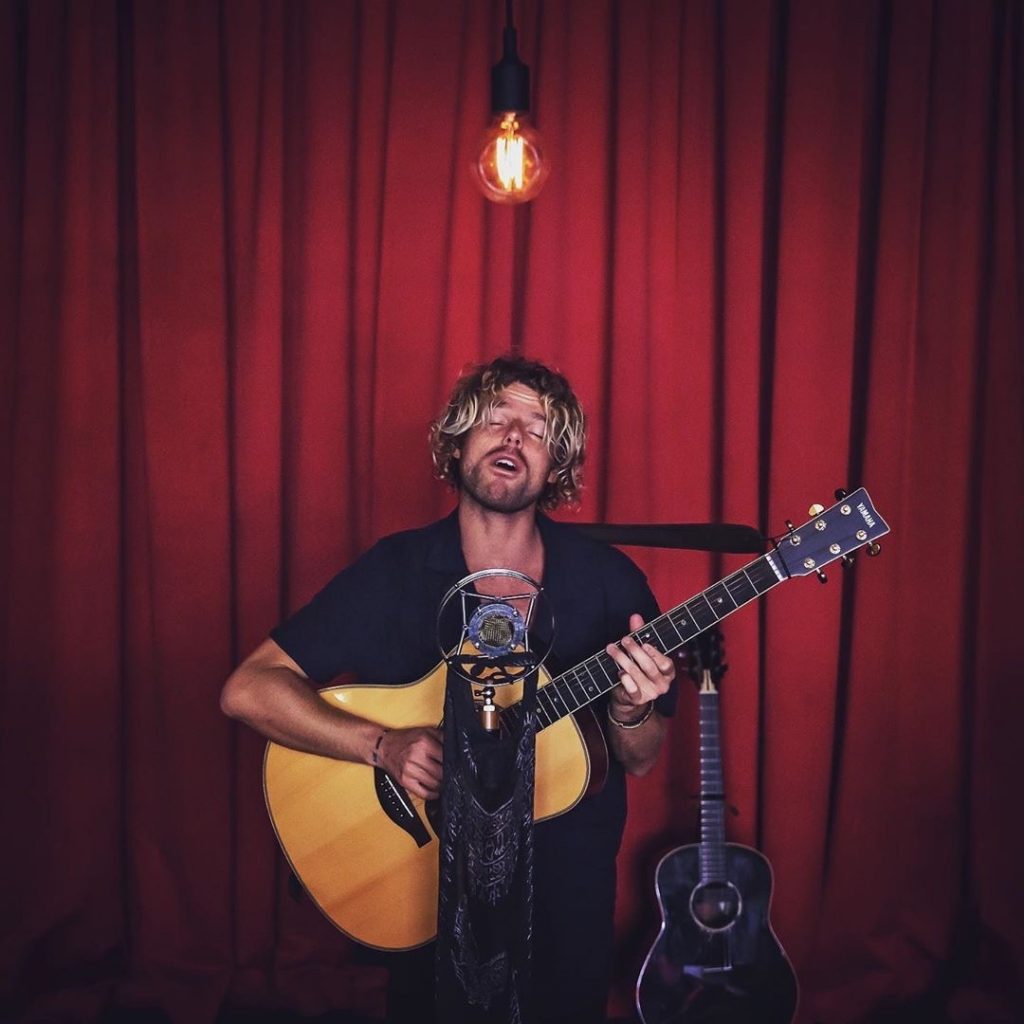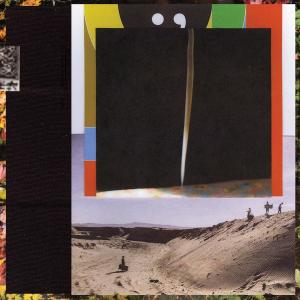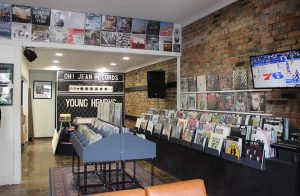 When it comes to one special record store, folk, rock, and blues singer, songwriter, and musician Kim Churchill gives a shout out to Oh Jean Records in Melbourne.
The most influential record for Kim? 'i,i' by Bon Iver. He explains "That album has really hit me hard and I bought it on vinyl recently and just found the richness and quality of instrumentation really came to life!"
Listen to 'i,i' by Bon Iver: https://boniver.bandcamp.com/album/i-i
Check out Oh Jean Records: https://www.ohjeanrecords.com/ (Image: Tone Deaf)
Image: @natehill
We'd love to hear about your favourite records, and your local record store. Share your stories with us on Instagram or Twitter using the hashtag #RSD20YG.
Catch up on Record Store Day 2020 | Part I here.