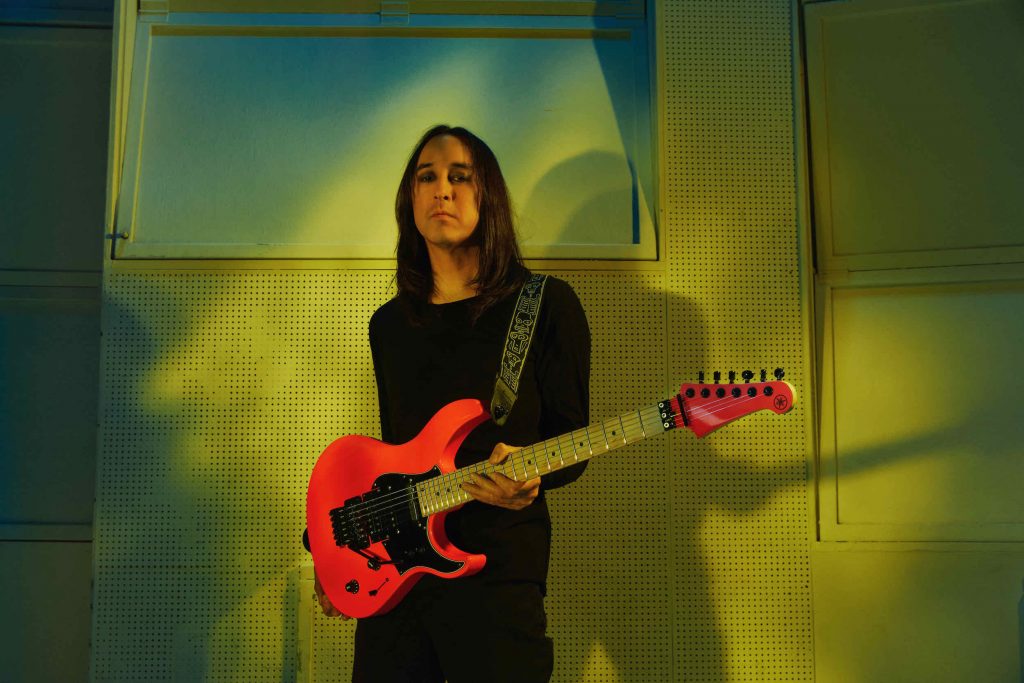 The Smashing Pumpkins guitarist Jeff Schroeder is a tough guy to pin down. On the one hand, he plays in one of the biggest alternative bands of all time, and yet it's not out of place for him to wear a Michael Schenker t-shirt while he does so. He seems equally at home playing dreamy, ethereal pop, or massive, wall-of-sound rock—with a ton of styles in between, and a seemingly limitless array of tones. (Check out his solo track "Haenima" for what might be the best—and possibly the only—example of "shoegaze shred" you'll ever hear.)
Pumpkins fans are used to seeing Schroeder playing a variety of Yamaha instruments onstage, including Revstars and Pacificas. "I've been playing Yamaha guitars for eight years," he says. "I first started using the acoustic guitars and then moved into playing the electrics shortly after that." (A great glimpse of Schroeder's acoustic work can be found on his Yamaha-fueled performance of "Today" on The Howard Stern Show.)
The latest guitars in Schroeder's collection emerged from the Yamaha Custom Shop, in the form of Pacifica 6-strings meticulously crafted to his specs. "From a design perspective," he explains, "many of the features on the guitar come from the paradigm shift that emerged in guitar construction in the late '70s and early '80s, what became known as the 'Super Strat.'" These period-correct features began with a basswood body, a thin and flat neck, 24 frets (with scalloping from frets 21 to 24), the pickup design and configuration, and the paint job. "From there," Schroeder continues, "I wanted to incorporate all the innovations that have taken place since then: stainless steel frets, tremolo system upgrades from Adam Reiver of FU-Tone, locking tuners, and a modern neck heel. All these things have made these types of guitars even more player friendly.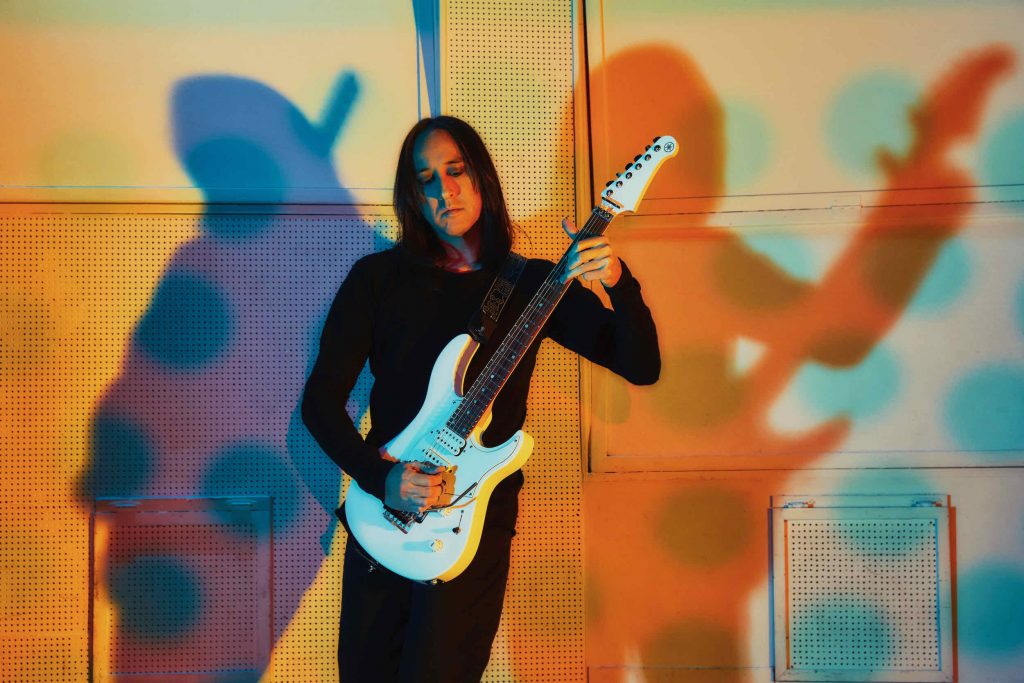 "The main inspiration behind the customizations I requested was my own musical journey in sound and technique. I was looking for an instrument that would put all the onus of playing well upon myself. For example, I didn't want to be able to blame the neck radius on not being able to play certain types of musical phrases on the guitar because it wasn't flat enough. I wanted the upgraded Floyd Rose so tuning would never be an issue, and I would be allowed to do the most extreme things with the bar—everything from Adrian Belew to Steve Vai. I desired pickups that would remain clear and articulate even with high amounts of fuzz and distortion.
"From the moment I took it out of the case, I was taken by the level of craftsmanship, playability, and sonic integrity of the guitar. I can't say enough good things about working with the Yamaha Guitar Development team as a whole. The luthiers there are extremely knowledgeable about all aspects of building a guitar, and very selfless. They really made sure I was getting the guitar I desired, and exceeded my expectations in all aspects. To take something from the idea and planning stage and put it into a real, tangible object was an experience that has left a lasting positive impression on my mind."
This collaboration has benefitted Schroeder not only musically, but also on an introspective personal level. "When I look at the guitar with a bit of distance," he reflects, "I see certain aspects of myself in it, from my influences on the instrument to my choices in aesthetics. Because Yamaha allowed me the flexibility to design a guitar within the Pacifica platform precisely to my musical inclinations, this is truly the first time I've ever felt such a direct connection to an instrument."
To see and hear Schroeder's Yamahas, check out The Smashing Pumpkins' massive The World Is a Vampire tour in the summer of 2023.