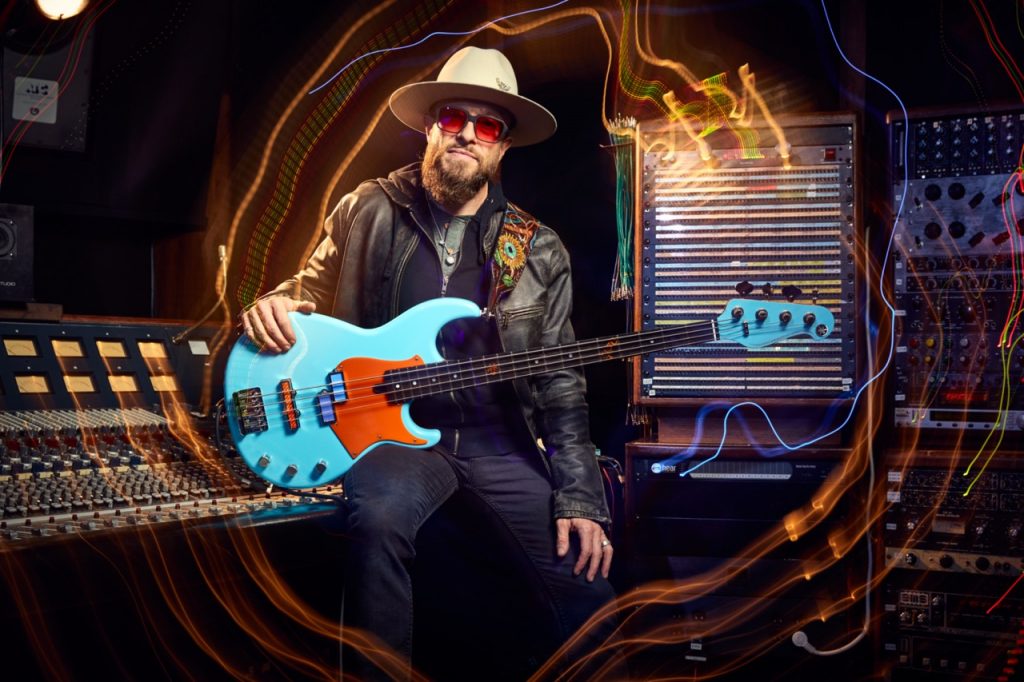 Corey McCormick has lent his deep bass grooves to performances and recordings with such diverse stars as Neil Young, Chris Cornell, Willie Nelson, Vertical Horizon, and his current gig with Lukas Nelson and Promise of the Real. And if you've heard his playing or caught a live show, he was probably working his low-end magic with a Yamaha bass.
"I've been playing Yamaha since 2011," says McCormick. "I have the silent upright bass as well as a bunch of BB models from different eras. I also have a vintage SB model from 1969."
McCormick's most recent additions, custom 4- and 5-string models, were inspired by the BB basses in his collection. He worked closely with Yamaha's custom shop luthiers on every detail, choosing woods, specifying electronics, and developing unique finishes. The end results honor the Yamaha bass tradition while adding some distinctive twists. "I wanted the same playability and tone variation that I'm used to with the BB model, so we didn't change much. I love the feel of a roasted neck so that was a must have, and I wanted custom pickups from Curtis Novak. He made these cool metal casings to mimic the older BB pickups look. For the 5-string, I had Curtis do the same style pickups as my 4. The one difference with the 5 is that I decided to add the passive/active switch. I wanted to be able to use this bass in Lukas' band as well as some other playing situations that might need a little more of a modern sound."
The most notable custom touches, however, are the striking visuals of these two instruments. McCormick wanted to pay tribute to a timeless vehicle and a dearly beloved music legend, with some other cool details thrown in for good measure.
"For the 4-string, I was going for the colors and look of a vintage Ford Bronco," he says, "with the classic powder blue and orange and lots of chrome. We went with a sparkle orange, with a matching color on the headstock. It looks killer under the lights! Other orange accents include a broken arrow under the bridge, which is a tribute to Neil Young, plus I have the racing stripes down the back with my kids' names in kanji. Then there's the classic BB logo in orange on the headstock.
"I am a huge Prince fan," McCormick continues, "and I love the color purple, so for the 5-string, we did a black finish with purple sparkle and purple accents. Same broken arrow, backside stripes, and kids' names in kanji, and the BB logo, all in purple.
"These basses play so well and notes are even all over the neck. The B string on the 5 hits hard! I absolutely love both my 4- and 5-string customs."
To see and hear these instruments in action, catch McCormick with Lukas Nelson and Promise of the Real or his own band, Organa.