With big flake sparkle finishes in orange and silver, these custom BB basses look and sound spectacular under the stage lights with Bobby Dall of Poison.
Bobby has played BB basses since 1989, when the band was recording the Flesh & Blood album at Little Mountain Sound Studios in Vancouver, Canada with producer Bruce Fairbairn. "I wanted a bass that sounded close to a baby grand piano," recalls Dall. "I tried every brand of bass that I could find, and then remembered that Yamaha had sent me a BB3000. I hadn't found the time to try it out, so I had it shipped up from Los Angeles. I plugged it directly into the board and, wow, it had that baby grand sound. "Unskinny Bop" was the first song I recorded with it. I used that bass for that entire album, and BB basses are all I've played for every album and every show since then."
Bobby reached out to the YGD custom shop to build some new basses when rehearsals began for The Stadium Tour with Mötley Crüe, Def Leppard, and Joan Jett and the Blackhearts.
Based on the BB Professional BBP34, both basses feature an alder/maple/alder body and 5-piece maple/mahogany neck. The 6-bolt miter neck joint, adapting a technique we introduced with the Attitude series, ensures a particularly tight connection between the neck and body for increased resonance. Hardware includes Yamaha's Vintage Plus bridge, lightweight tuners, and custom-wound pickups.
Bobby opted not to have pickguards to better showcase the sparkle finishes. "I love the way the lights hit them and reflect back to the audience," he explains. The controls similarly feature a clean, streamlined approach. While the production BBP34 has independent volume for each pickup and a master tone, Bobby requested a single knob that controls the master volume. "I always run both pickups wide open when I'm playing live," he says. "This way, the extra knobs aren't in my way."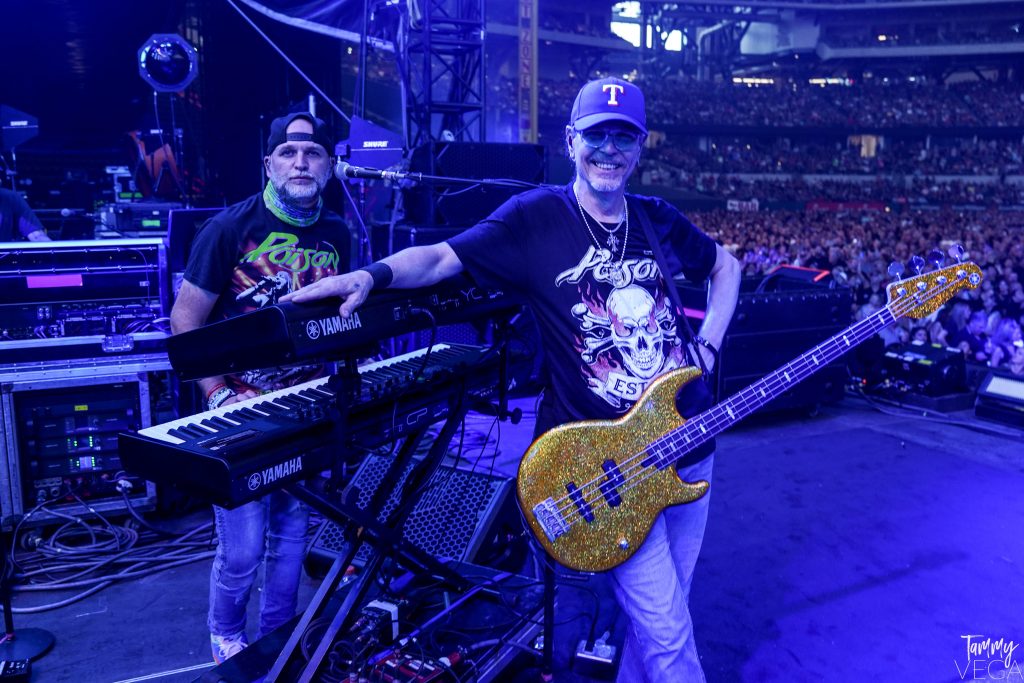 The other ergonomic customization is on the necks. "The custom shop makes them slightly smaller for me," Bobby concludes. "I love the way the necks feel in the palm of my left hand."

Visit the Poison website for news about upcoming shows where fans can hear these custom basses on tour with Bobby.