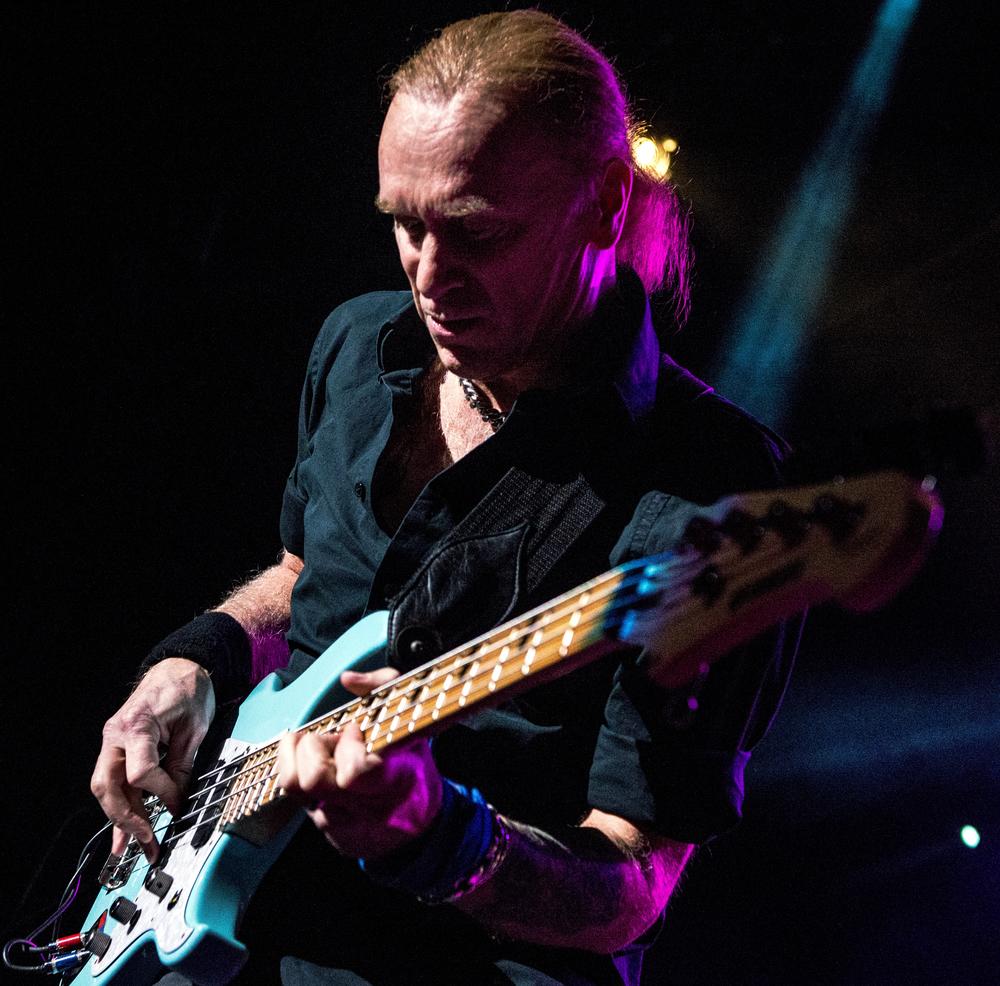 We recently celebrated 30 years of Yamaha Guitar Development during YGD's debut Open House Online, which ​streamed live on Thursday, August 13, 2020, from 11:00 am to 5:30 pm (PDT). Ampeg and Line 6 also participated in the event.
The illuminating, artist-centric event marked the very first time the inner workings of the Yamaha Guitar Development Custom Shop ​were revealed to the public. Viewers learned tons about the methods the designers use to innovate, strategize, and manufacture exceptional instruments for exceptional players, as well as how those innovations often inform the guitars and basses that you can buy and play.
In addition to a never-before-available public tour of the Custom Shop facility, viewers enjoyed product seminars, power-user tips, discussion panels, and special performances and/or interview segments with renowned artists such as Peter Hook, Lee Ritenour, Eva Gardner, Darryl Jones, Nathan East, Mike Stern, John Patitucci, Billy Sheehan, Chris Buck, Jon Button, Laura Jane Grace, and Rhett Shull.
The Yamaha Guitar Development – Open House Online was an exciting, educational, and entertaining experience for fans of guitar, bass, amplifiers, and modeling processors​. The event may be over, but you can still watch it, click below to enjoy the show!
Schedule:
Welcome Intro – 00:02:00
Peter Hook and the Light Performance – 00:03:22
Yamaha Guitar Development Custom Shop Tour – 00:16:21
Line 6 Tone on the Go – 01:14:14
Line 6 Tony Camponovo Performance – 02:00:54
Line 6 Eric Klein Celebrates 5 Years of Helix – 02:06:18
Line 6 Rhett Shull Powercab Chat – 02:24:47
Yamaha Guitars Artist Panel – 03:01:12
Ampeg SVT Time Live – 04:45:39
Laura Jane Grace Performance – 05:48:05
Lee Ritenour + Nathan East Performance – 05:52:48
As part of this celebration, we are also giving away some gear! Head to https://yamahaguitardevelopment.com/openhouseonline/ to register to hear from us, and you could win one of the following prizes:
– Yamaha PAC1611MS Mike Stern Signature Electric Guitar, setup by the Yamaha Custom Shop
– Yamaha CSF-TA TransAcoustic parlor size guitar with onboard reverb and chorus effects
– Line 6 HX Effects featuring a range of authentic vintage effects for your pedalboard
– Line 6 Relay G10S Instrument Wireless System (2 winners)
– A $50 coupon code for Ampeg merchandise (4 winners)
* You must be over 18 and reside in the United States to enter and win sweepstakes.
Terms and conditions apply. Sweepstakes runs through September 5, 2020.