Hello Johnny, thanks for taking the time to chat with us today. Let's start out with an introduction. For anyone who hasn't had the pleasure of listening to Johnny Lloyd, how would you introduce yourself and your music?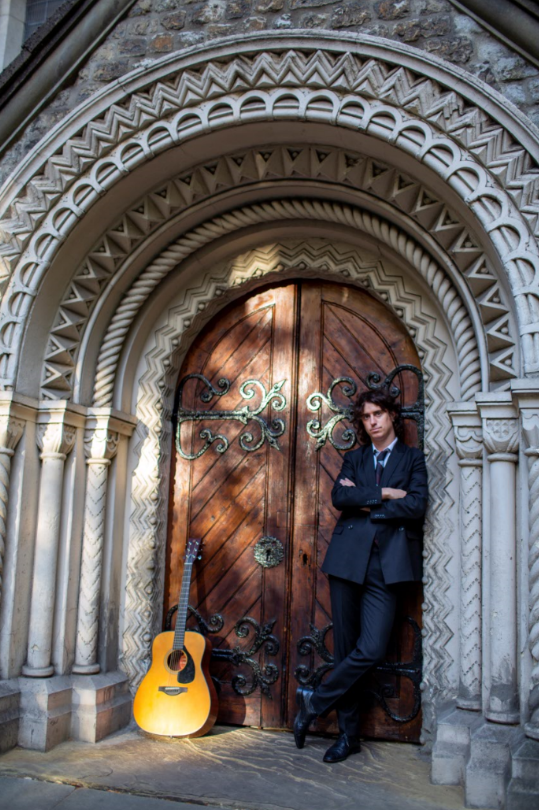 I'm a singer-songwriter. I was originally in the band Tribes from 2010 to 2013. We had Top 20 and Top 40 albums in the UK and toured globally. I have been releasing solo music since 2016, including writing for film and TV.
Acoustic singer-songwriters have been prominent since the 1960s – why do you think the style has survived and is still relevant in the modern world?
I think it's a true expression with nothing to hide behind. It's you against yourself in its purest form. It requires a confidence that's taken me years to learn and get used to.
You've toured the world, had chart success with Tribes, and written for film and TV including a Rolling Stones documentary. How did this lead to you recording and release a solo album?
I had a backlog of songs that I didn't want to sell off. These were for me, and I'm lucky the Xtramile label believed in me enough to release it.
Can you tell us about the recording of the album?
We started the record off with just me and Nathan Coen in a 10ft wide bunker in London, which is what gave it a real intimacy. We then mastered it at Abbey Road to give it the finishing touches.
Many songwriters say their best songs appear out of nowhere.
It's definitely true. They come randomly, you just have to be open to them. It's frightening to think of how many I've missed, but also amazing that I've been there when a few of them turn up!
Describe your writing process – do you usually start with chords and melody on the guitar or a lyric idea?
I always start with the title. The title helps me imagine what the song might sound like and I go from there with the lyrics, and usually that helps shape the melody.
How do you think writing songs from an early age has helped you navigate life and make sense of the world?
It's helped me understand emotions and the world around me, I think. It's made me softer around the edges and more open to people and experiences.
You can hear the Elliot Smith influence in your songs, especially "I Need Help" and "I'll Be Me" – what is it about his music that inspires you?
I love his chord progressions and that feeling of isolation he gives me. Again, it comes back to playing acoustic: it's just you against you.
A few of your songs touch upon political issues. What is your view on the role of musicians in political discussion?
It's up to anyone in the public eye to decide that. I think anyone with a public platform however big or small should use it at some point to highlight the issues they believe in. You shouldn't have to hide your opinions and feelings.
What is important to you when choosing a guitar?
I guess I like to not notice it too much when I'm playing it. Live, I almost want to not know what it's doing so I like a light action and strings and a warm sound.
You've been out on the road with your FG Red Label all summer and played some big shows including Glastonbury Festival. What has your experience of the FGX3 been? Has it lived up to your expectations?
It's a fantastic guitar. It sounds incredible plugged in and it plays like it's 50 years old. It's reliable and that's why I'm so happy with it. I'm touring a lot now and when it's just you and a guitar on stage you can't take any risks. I feel confident my FGX3 won't let me down.