Yamaha celebrated the 50th anniversary of Yamaha Guitars in 2016, marking the year in which we first began exporting guitars outside of Japan.
Nineteen-sixty-six was also the year in which we introduced our first steel-string acoustics: the FG-Series folk guitars. Many of those guitars had an instantly identifiable red label on the inside, and for lots of players, the "red label" FGs are the most iconic Yamaha acoustic guitars ever produced.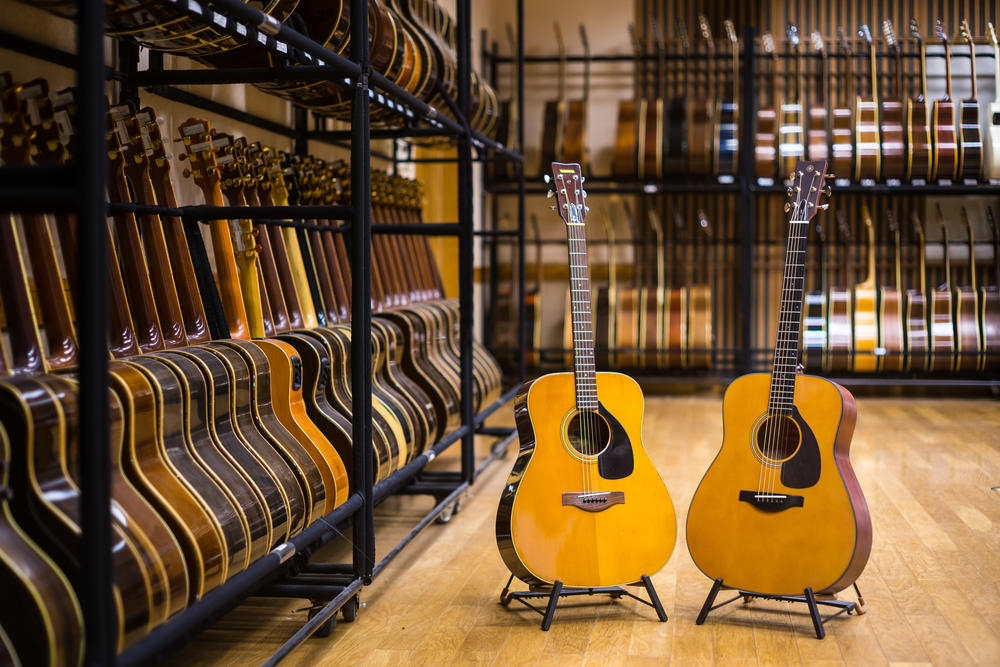 Beginning with the FG-180 and FG-150—the first guitar to feature what we now call the FS Concert body shape—FG Series guitars have remained in production since they were introduced. Throughout those years, the lineup has included some of the most popular acoustic and electric-acoustic guitars worldwide.
To coincide with the 50th anniversary, we launched a limited-edition FG-180 50th Anniversary model, as well as the FG800 range of guitars. The FG-180 50th Anniversary guitar retains the classic look of the original, but with an updated design that incorporates the best of our modern innovations, including our Acoustic Resonance Enhancement (A.R.E.®) wood treatment, which imbues the guitar's top with the response of a vintage instrument that has been "played-in" over decades. For the new FG800 range, we refined the sound using cutting-edge acoustic analysis tools developed by our R&D division, and expanded the tonewood and finish choices.
This spirit of traditional craft evolved by constant refinement inspired the development of the new FG and FS Red Label Folk Guitars. The original FG lineup introduced Yamaha Guitars to the world, and these new models represent those now-iconic Yamaha guitars reimagined for today.
The new FG and FS Red Label guitars are the first to feature our new AtmosfeelTM pickup and preamp system. Atmosfeel combines multiple elements, including a contact sensor made from a newly developed material that is extremely sensitive to vibration, and ideal for musical applications. This new sensor gives Atmosfeel a uniquely smooth top end that sounds great on stage.
The original 1966 FG models represent the foundation of Yamaha acoustic steel-string guitars, and the FG800 lineup continues that legacy half a century later. The new FG Red Label models clearly take Yamaha Guitars into the future. More than 200 FG models have been introduced since 1966, but we believe these new guitars may be the best yet, and we're excited to present them to modern players.
For more information about FG Red Label guitars, visit https://www.yamaha.com/2/fg_redlabel