Bass legend and longtime Yamaha artist Billy Sheehan has played bass on dozens of records and toured all over the world for many decades, his unique and original style of playing has been celebrated and documented everywhere. His playing, singing, songwriting, and contributions to his many recordings have resulted in millions of records sold, Platinum and Gold status worldwide, reader's poll awards too many to list, number-one hits and videos, sold-out shows, and most importantly the mutual love, friendship and respect between himself and many millions of fans around the globe.
Looking classic, without losing its attitude!"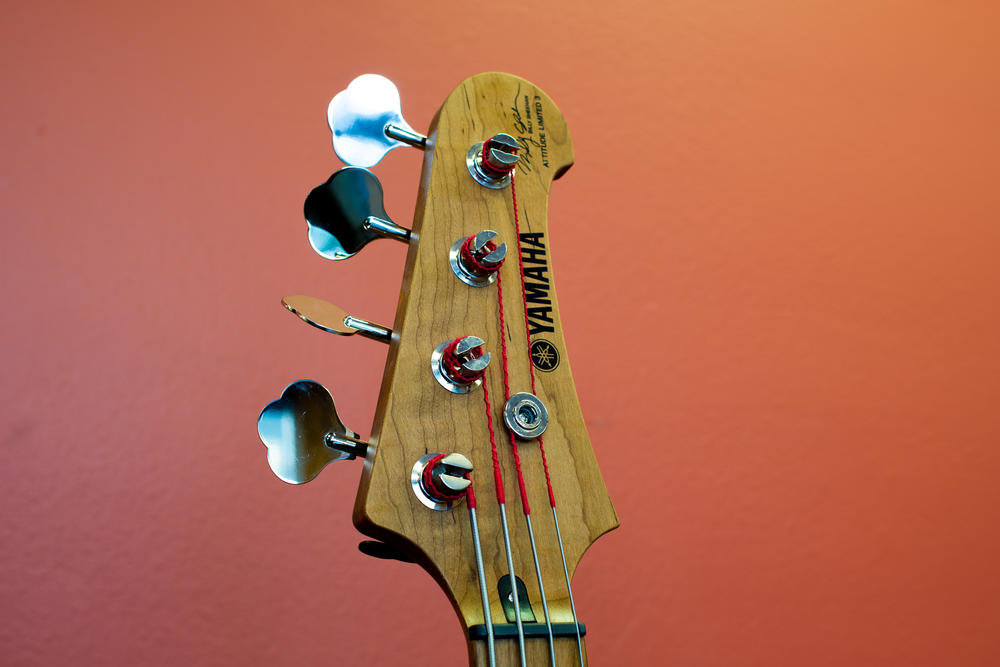 Billy has been playing his signature Yamaha bass: the ATTITUDE Limited 3 exclusively for many years but was looking at building something a bit different as a little side project. From our Artist Services in LA, we took up the challenge and assisted Billy in creating a one-off ATTITUDE Limited 3 for him with a twist.
Pat Campolattano, our Senior Guitars Designer and Luthier took some time out from the shop to tell us the story behind Billy's new custom Sunburst ATTITUDE Limited 3.
PC: Before Billy moved to Nashville, he lived about a mile away from me, so I would swing by his place from time to time to help him if he needed a part or to drop off a bass we might have borrowed. One of those times I swung by, Billy asked for my help with a little side project he was working on. Billy was trying to recreate a sunburst P style bass and purchased some parts to do the project himself at home.
After we spoke a little bit on how to go about the project, I came back here to the shop and started making plans to make an ATTITUDE Limited 3 to match Billy's idea. I had the idea to make the neck with Baked Maple, which Billy questioned at first, not sure if he would love the color or the sound. Thankfully, once he got the bass, he heard the difference and liked the look. We ended up making a 2nd neck that was the stock "unbaked" maple just in case, but we never needed to swap it!
Other specs for this bass are a multi-ply tortoise pickguard, all Nickel-plated hardware, and custom milled covers for his Will Power pickups. Billy has very specific specs for how he likes the strings to lay over the top of the covers, as he uses them as a kind of finger ramp. I get a big chunk of plastic, and machine them out to fit the Dimarzio's, and then I radius the tops of them by hand so they sit perfectly beneath the strings. We also chop off the "ears" of the pickup, so the mounting screws don't get in his way.
The last little touch was that Billy wanted a cover for the neck pickup to make it look a bit more like the original EBO style from his basses he made for himself back in the day. We utilized a stock Dimarzio cover that fits perfectly over his signature neck pickup, for a super unique look.
Rafael perfectly matched the paint job that Billy was looking for, and I think it came out really looking classic, without losing its Attitude! The sound was excellent, and in Billy's hands, it really sings!
On the finished result, Billy's verdict: "This bass is the culmination of every improvement we've implemented on the Attitude Bass in the last 30 years, and more! Paying tribute to my original bass with the sunburst finish, where many of those improvements came from, brings it around full circle to its original conception and roots. This instrument is gorgeous and feels glorious. It is truly the Ultimate Attitude Bass."