Record Store Day, "a day for the people who make up the world of the record store—the staff, the customers, and the artists—to come together and celebrate the unique culture of a record store and the special role these independently owned stores play in their communities."
To celebrate this year we asked some Yamaha artists to share stories with us about their most important records, albums which had had a profound impact on them and their musical journey…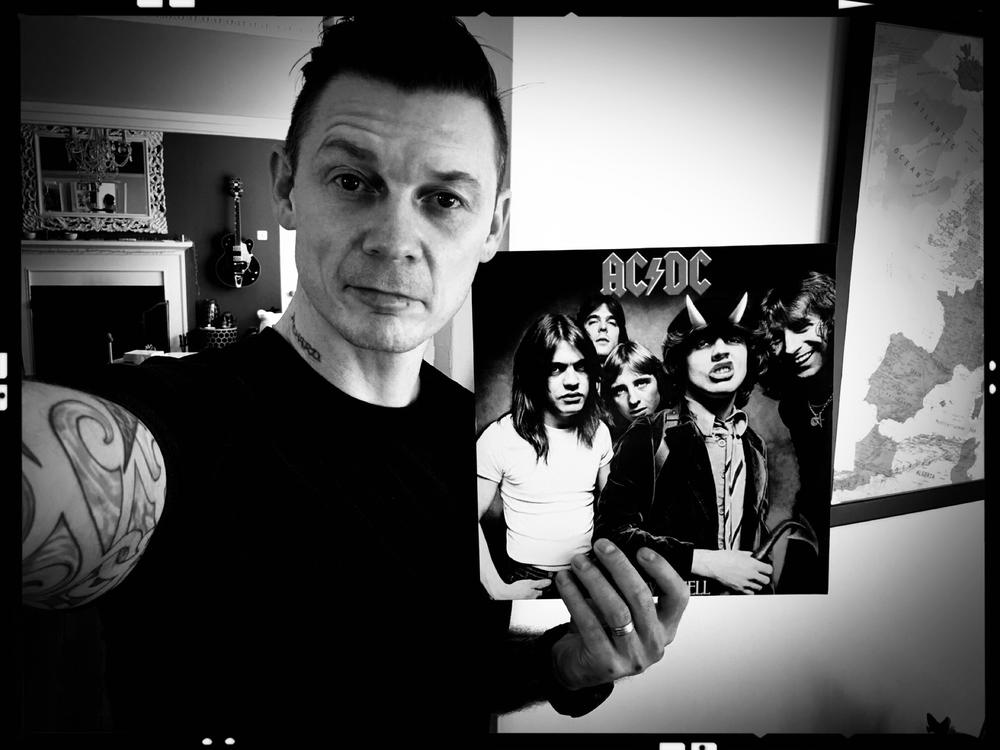 Richard Jones, Stereophonics
Yamaha BB
AC/DC – Highway to Hell.
"This record has been a constant throughout my life. From a 10 year old kid right through to a big 43 year old kid. I can remember being immersed in the songs, it felt so liberating… Rainbow records in Pontypridd was my regular Saturday record buying visit where I used to spend my hard earned milk round money on the latest metal albums."
Jeff Schroeder, Smashing Pumpkins
Yamaha Revstar/ Mike Stern Pacifica
U2 – Unforgettable Fire
"U2's Unforgettable Fire has been an important album to me since I first heard it as a young boy. It not only had an impact on me from a sonic and compositional perspective but also from a more spiritual dimension. It was albums like this that inspired me to become a musician. Through the different phases of my musical and personal life, I have always been able to return to this album and find things I never noticed. The production duo of Brian Eno and Daniel Lanois leave a big imprint on the record as well. I never tire of hearing the various musical and production ideas floating throughout the album."
Mlny Parsonz – Royal Thunder
Yamaha BB
Damad – Rise and Fall
"I was 14 years old when I first stepped foot into an underground world located in Atlanta Georgia. It was beyond a gate that contained abandoned warehouse where I believe, the heart of Atlanta metal- came from, C-11. Everything I never knew I could touch and taste, was behind that gate. The gate you pulled up to with your friends- and a crust punk would lean into your car window and ask who you were/why are you here? And if they believe you/approved of you, you got through. Behind that gate I met lifelong friends and over time saw bands emerge from that scene and obtain solid music careers.
My heart melted and the floodgates of liberation opened, when I saw this band preform for the first time in the early 90's. The vocalist, Victoria, approached the stage with a disarming attitude. Only to cover the ground with the boiling blood of passion and authenticity that I feel she couldn't help but offer. She was truly a gem. A rare being that made an impact on metal and the underground scene that I eventually cut my teeth in. She would emit dark deep and guttural vocals from a place only she could/would understand. She impacted me-greatly- as a vocalist. She broke down any walls/barriers I thought existed between male and female vocalists/musicians.
I am forever appreciative of what that scene gave to me. And for what this band gave to me. That sense that, I can/we can, be and do whatever the hell we want to. Time will pass and life will cease to exist on many levels. But the music this band made in the 90's, will live on-forever. May this album break your walls. May this album rattle your bones. May you find inspiration and a new truth- for yourself. Thank you, Damad, for the music you shared with us."
Reeves Gabrels – The Cure / Reeves Gabrels & His Imaginary Friends
Yamaha THR Head and Cab
Lou Reed – Rock and Roll Animal
"Like so many other mornings in my high school years my clock radio went off to get me out of bed and off to school. This morning changed everything… I woke up to the full length version of Lou Reed's "Sweet Jane" from the live "Rock and Roll Animal" album. That was the day I heard Steve Hunter and Dick Wagner with Lou Reed for the first time. I was never the same after that.
To paraphrase Lou… "my life was saved by rock and roll"."
Dave Catching – Eagles of Death Metal / Mojave Lords / earthlings?
Yamaha Revstar / AES1500
Eno – Here Come the Warm Jets
"I bought this album when i was 14 in 1975. It showed me how deep production on an album can go. I still hear things I've missed after thousands of listens. It takes you everywhere. From the pop opening of 'Needles in the Camels Eyes', the amazing talking synth solo on 'Paw Paw Negro Blowtorch', one of my favorite guitar solos ,by Robert Fripp , on 'Baby's on Fire', another great treated guitar solo on 'Cindy tells me' , by Phil Manzanera, the incessant build of 'Driving me Backwards', the beautiful lull of 'On Some Faraway Beach', into the chugging away of 'Blank Frank' with more incredible treated guitar, the fatalistic stabbing of 'Dead Finks Don't Talk', the waves of 'Some of them are Old' , and ending with one of my favorite instrumentals 'Here come the Warm Jets'.
An album that reinvents itself with every listen, by one of my favorite musicians/producers/ visionaries, featuring some of my favorite musicians."
Image: Andreas Neumann.